Kristina Reed, M.D.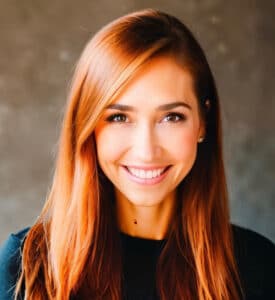 Pain Management and Spine Care Specialist
Dr. Kristina (Kristi) Reed is a pain management and spine care specialist at Heiden Orthopedics. She earned her medical degree from the University of Texas and completed residencies in Anesthesiology at Harvard and Physical Medicine and Rehabilitation at the University of Utah before becoming board certified in 2007.
Dr. Reed was raised in Wisconsin and began her medical career stationed in Utah as an active-duty physical therapist (PT) in the Air Force. Now, as a doctor, her medical approach centers around getting to know her patients as people, which includes listening to their concerns and goals so they can develop individualized and personalized treatment plans together. Dr. Reed is highly regarded as a dedicated and compassionate pain management and spine care expert. 
Dr. Reed continues pursuing her passion for education by researching and publishing in top medical journals and speaking nationally and internationally. She is a member of the North American Spine Society, Spine Intervention Society, American Academy of Physical Medicine and Rehabilitation, and the American Medical Association. 
Dr. Reed lives in Park City with her two teenage sons, dogs and cats, and an enormous and affectionate bearded dragon named Sydney, who loves sleeping in the sun. Dr. Reed enjoys being outside running around and mountain biking, kayaking, fishing, camping, and skiing.
Hospital Privileges
Coming Soon
Appointments
Call (435) 615-8822
Recent Posts