Mark Peterson, D.O.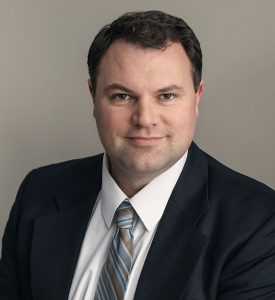 Dr. Mark W. Peterson is our Sports Medicine physician. He uses conservative treatment to try to prevent surgery when possible. He specializes in ultrasound-guided injections and non-surgical orthopedic care.
Dr. Peterson is originally from Salt Lake City. He is board-certified in Family and Sports Medicine.
Dr. Peterson attended the University of Utah and graduated from Brigham Young University. He earned his medical degree at Midwestern University – Arizona College of Osteopathic Medicine. At Michigan State University he served as a Family Medicine resident at Kalamazoo Center for Medical Studies. Dr. Peterson then went on to the Kansas City University of Medicine and Bio-sciences where he completed a Sports Medicine Fellowship in Bentonville, Arkansas.
Dr. Peterson is fluent in Spanish and has also lived in Lima, Peru.
Dr. Peterson has served as a team physician for the Northwest Arkansas Naturals (AA affiliate of the Kansas City Royals). He also served as a team physician for several high schools in Utah.
He enjoys motorcycling, skiing and spending time with his wife and three children.
Dr. Peterson's practice includes:
Non-surgical orthopedic diagnosis and care
Musculoskeletal ultrasound exams
Ultrasound-guided injections
Concussion management
Sport and Scout physicals
Fracture care
Synvisc and Euflexxa Injections
Cortisone Injections
Casting and Bracing
Regenerative Medicine Injections, including Platelet Rich Plasma Injections (PRP)
Testimonials
I cannot thank Dr. Peterson enough for all he has done for me. I have nothing but good things to say about him. He was so kind and concerned about me and was very thorough during all of my appointments. I'm grateful for his expertise and knowledge in helping me gain a full recovery from a knee injury. Thanks to him, I'm back on the court again. Much thanks, Dr. P!!Becker Zindel

Doctor Mark Peterson is fantastic. I have been seeing him for about 10 years. He helped me through my shoulder problems for years and he continues to treat me on my DUM SHOULDER. DR. PETERSON worked with and walked me through my first surgery, and he is walking me through a possibility of another one. He is always a straight shooterBob Shober

My experience with Dr. Peterson was the best. I had horrible right shoulder pain. After PRP, I am doing so much better. This was what I needed to do. It saved me from having surgery. Thank you Dr. PetersonC. Kach

Dr Peterson is a very kind and thorough doctor. He was right on time and spent the needed time with me to figure out the best course of action.Corey Headman

Always good at Heiden Ortho. Dr. Peterson takes the time to explain things.Dan Strassberg

Dr. Peterson is great. He took his time with me. Suggested various options for treatment and together we decided the best treatment for my injury. He asked me if I had any questions through out my visit.Eve Cole

Doctor Peterson did an outstanding job of being compassionate listening and giving concise and outstanding advice he also did a painful procedure with minimal of pain I can't wait to see him in two weeks for our next appointmentHarry Buzbuzian

Dr Peterson did a great job. I give my highest recommendation to him and his staff.Jeff Katz

I was very impressed with the office as a whole. The staff were courteous and efficient and were very accommodating. My discussion with Dr. Peterson was informative and he explained all of my options. He gave me choices with reference to my treatment which I found refreshing.Julie Weggeland

Dr Peterson explained the procedure thoroughly and he listened to my concerns. Great experience.Kathy McCullough

I Will use Dr. Peterson everytime I have an issue. He wanted to try everything possible before surgery. Dr. Peterson could tell I was in pain and instead of making another appointment like most doctors do, he got me in and had me on the right path to pain free. Today is the next day and I feel so much better. After the shot, I had a couple questions, so I called and his assistant was right on it. I am very thankful for the customer service. You just don't get it like that anymore.Landon Carter

Excellent doctor. Very caring and attentive. Makes sure he does everything to make sure you have an excellent recovery.Lori Darrington

Attentive. Concerned that all my questions were answered and that I was comfortable before and after the procedure. I would definitely recommend Dr. Peterson for non-surgical Orthopedic care which is his specialty and even trying to get my husband to go see him for his shoulderLori Mead

I highly recommend Dr. Mark Peterson. He is kind, thoughtful, knowledgeable and advises you on different ways to proceed with your problem(s). Patients appreciate positivity and honesty. Check both boxes with Dr. Mark Peterson.🙂Lynda Shaw

What a find! Dr. Petersen was everything I look for in a doctor. He saw my teenage son after a sports injury. He was able to see him the day after I called. He has a great personality. He was very thorough in gathering information and asking questions. He provided detailed explanations and advice for treatment. Nice office and very little wait time. Impressed with the ability to look at the muscle using ultrasound and the papers handed to me going out the door with suggested exercises for home therapy. We have found our new favorite sports medicine doctor.Margee Connolly

Dr. Peterson was amazing!!!! I have already recommended him to two of my friends. He is a good listener and tries to figure out the best treatments for someone with hip pain like me. The minute he walked in I felt comfortable around him. He gave me exercises to do, gave me a cortisone shot and answered all of my questions. Thanks you Dr. Peterson.!!' M B The blond receptionist was very nice also. I didn't bring my paper work snd she said it was no problem. She put me at ease. 😊👍😊Marlene Barbano

Dr. Peterson is fantastic at getting you back on the mend and back doing what you love.Michael Madsen

Dr. Peterson was phenomenal. After my injury, I was able to book an appointment, with him, quickly, so I could be seen and taken care of. He was genuinely concerned and treated me so well. He followed me through the process of recovery and I could not be happier. He explained everything, so I could understand exactly what I had injured and what I was up against. I would absolutely recommend Dr. Peterson to everyone I know. He deserves more than just a 5-star rating!! Thank you Dr. Peterson. You are the best of the best!Nicole Peters

Dr. Peterson was very nice, had very good technique, and was able to alleviate my pain. He was very good about explaining all of my options. He has a gentle touch, also. I would highly recommend him.Pamela Wright

Dr Peterson was so kind and caring that it was a pleasure to have him help me understand my options.Ranae Plumb

Great experience! Dr. Peterson was excellent!Sherrie Hatch

My experience with Dr Mark Peterson was a positive one. I went to have my daughter's knee looked at. Dr P was so helpful. He was compassionate and really helped me daughter know what needed to be done for her to gain full movement back in her knee. I just can't say enough good things about him! I felt appreciated by him as well as his staff and if I or my family ever has another accident I will definitely seek him out.T Dawn

Had a great experience with Dr Peterson. I dislocated my shoulder and went in for a visit. In our apt Dr Peterson was attentive and helpful. Would definitely recommend others go there with ortho injuries .Tosh Rymer

After seeing Dr. Peterson I am very pleased. He is an excellent doctor. I felt he took time to hear my problems and did not rush. 5 star rating! Glad I went to him.Trish Dildine