Corbett Winegar, M.D.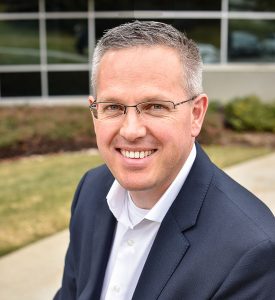 Orthopedic Hip and Trauma Surgeon
Dr. Corbett Winegar is the total joint and urgent care specialist at Heiden Orthopedics. Dr. Winegar is a fellowship trained Orthopedic Trauma surgeon. He completed his orthopedic surgery residency at Wayne State University School of Medicine in Detroit Michigan. He then spent a year of specialty training in advanced orthopedic trauma and fracture care at Allegheny General Hospital in Pittsburgh. During his training he also spent a year in Philadelphia at Thomas Jefferson University/Rothman Institute where he conducted research on spinal pathology and spine trauma and published several scientific papers. Dr. Winegar now focuses primarily on complex fracture care of the pelvis, extremities and joints, and total hip and knee replacements.
Dr. Winegar grew up in Bountiful Utah. He is excited to be back in Utah to practice and  serve the community he loves. He enjoys skiing, mountain biking, hunting, and spending time with his wife and five kids.
On Staff at:
Intermountain Medical Center and St. Mark's Hospital
Contact: