Joseph Albano, M.D.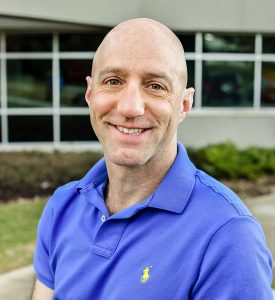 Regenerative Orthopedics & Stem Cell Therapy
Affiliate Doctor
As a lifelong athlete and fitness enthusiast, Dr. Joseph Albano has seen his share of sports injuries. Utah's premier specialist in Regenerative Orthopedics plays hockey, races his road bike in criteriums, races cyclocross, cross country and alpine skis, and rides mountain bikes. He has run in many of the local races including various ultramarathons (the Squaw Peak 50 and Wasatch Steeplechase are a couple), Ogden Marathon, Top of Utah marathon, and the St. George Marathon. Some of these have been the causative factor in his injuries. He still finds time to coach for the teams his two boys play on. All that activity adds up to a lot of stress on his joints. So naturally, Dr. Albano can say, "Yes. I've had that done."
The Yonkers, New York, native initially came to the Rocky Mountains when he was stationed at Hill Air Force Base, Utah, in 1991. Since then, he's gained over two decades of medical experience and a love for the community and sports medicine. He received his medical degree from SUNY Health Science Center (also known as Upstate Medical University) in Syracuse, New York. He completed a general surgery internship at Wright-Patterson AFB/Wright State University in Dayton, Ohio, a Family Practice residency at the University of Utah and a Sports Medicine fellowship at Michigan State University. He stays abreast of cutting edge medical research and technology, continually teaching national courses on the use of musculoskeletal ultrasound for diagnostic and needle-guided purposes, and the use of stem cells, Platelet Rich Plasma and other biologics for musculoskeletal injuries.
Dr. Albano truly wants the best for his patients and strives daily to improve his knowledge, skills, and treatments to better meet their needs. Many patients come to Dr. Albano with surgical treatment recommendations. Dr. Albano aims to give his patients a broad spectrum of treatment options for sports related pain and injuries. Raising awareness of these options, through the use of stem cells including fat and bone marrow sources, and PRP (Platelet Rich Plasma), has become a major part of his remarkable career. He says that these treatments present a low risk alternative, making it what he believes to be a highly desirable treatment option.
His greatest interest as a physician lies in the non-surgical treatments of common tendon, nerve, and cartilage problems, including osteoarthritis, plantar fasciosis, patellar tendinosis, lateral epicondylosis, achilles tendinosis, rotator cuff tears, carpal tunnel syndrome, and cubital tunnel syndrome. Musculoskeletal ultrasound is an essential tool in diagnosing many of these conditions. Various Regenerative Orthopedic applications may be employed in treatment, including Platelet Rich Plasma, and stem cell sources, such as autologous fat and bone marrow or umbilical cells. These treatments have been very successful in helping many of his patients over the years.
Dr. Albano retired after 27 years as a Flight Surgeon in the US Air Force Reserve. He last served in the 466th Fighter Squadron, 419th Fighter Wing, at Hill Air Force Base, where he accumulated over 500 hours in the F-16. He also serves as a team physician for US Speed Skating, US Military Endurance Sports, ReAL Salt Lake, and Westminster College Athletics. Professional and world-class athletes are among his clientele. Above all, he strives to get you back to what you love to do.
Learn more about Dr. Joseph Albano at AlbanoClinic.com