Karen Heiden, M.D.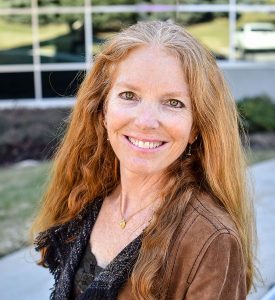 Orthopedic Hand, Wrist and Elbow Surgeon
Dr. Karen Heiden is the hand and upper extremity specialist at Heiden Orthopedics. She earned her medical degree from Stanford University, and supplemented her education with an internship in general surgery and a residency in orthopedic surgery at the University of California Davis Medical Center, where she also completed a fellowship in hand surgery. While in Sacramento, she practiced as a hand surgeon and assistant professor of orthopedic surgery at U.C. Davis.
Dr. Karen Heiden and her husband, Dr. Eric Heiden, came to Utah in 2006, and worked at "The Orthopaedic Specialty Hospital" (TOSH). In 2008, Drs Karen and Eric Heiden established their own orthopedic practices in Park City and Salt Lake. Dr. Karen Heiden is actively involved in a number of community organizations, and is particularly interested in support of cancer foundations, women's health, and underprivileged populations.
Dr. Karen Heiden enjoys nordic skiing, karate, running and outdoor life, and is proud to serve the Park City and Salt Lake City communities with Heiden Orthopedics.
Practice track physician, 2004 U.S. Track and Field Olympic Trials
Advocate, Tug McGraw Foundation for brain tumor research
On Staff at:
Intermountain Medical Center, LDS Hospital, Park City Medical Center
Appointments:
Call (435) 615-8822
Contact:
Testimonials
Dr. Eric Heiden and Dr. Karen Heiden have both operated on me with outstanding results. They are extremely thorough and precise in their work and treated me with genuine concern for my injuries. Their offices in Cottonwood Heights and Park City are beautiful and well kept and their staff and reception go above and beyond to ensure the best options are available to you. Both Dr. Eric Heiden and Dr. Karen Heiden are brilliant and impressive people and it was very humbling to have such great people taking such wonderful care of me. Thank you guys!Dylan Roe

I have nothing but wonderful things to say about Dr. Karen Heiden & her entire staff. In the past, she's operated on (2) of my fingers. I'm now scheduled for thumb surgery & wouldn't want anyone but her to do it!Jody Babin

Dr. Heiden was a huge help when I went to the ER on a Saturday afternoon and did a great job very quickly. Her assistant Shay made removing stuck bandages as pleasant as it could be and really cared about my pain. The office staff was kind enough to let me wait inside after closing for my ride.Josh Anderson

Whenever I tell the story about breaking my arm and surgery, I always mention how great Karen and Heiden orthopedics did with the entire experience. The surgery went flawless and now I'm back to 100%. 10/10Jovian Peters

Heiden orthopedics has wonderful customer service and wonderful doctors/surgeons!Megan Powell

Dr. Karen Heiden is amazing. Legit. Rockstar. I initially saw her in July 2019 for a broken wrist that resulted from an off-road motorcycle accident. She operated on me the next week, installing a plate and 10 screws. Five months later after the bone was healed she performed a second operation to remove the hardware, thereby setting me up for full range of motion recovery. This lady knows her stuff, and I'd highly recommend her to anyone with a hand or wrist injury. Her staff is also excellent.Victor Gold
Recent Posts