Knee Injuries and Treatments
Unfortunately, when we play hard outdoors, injuries happen. And with Salt Lake City being one of the biggest skiing and outdoor Meccas in the country, we see a lot of knee injuries at Heiden Orthopedics.
When treating knee injuries and conditions, we always consider a conservative approach before moving on to surgical options. No matter the treatment, our goal is to relieve your knee pain and treat your injury as quickly and as safely as possible — and help you get back to doing all the things you love.
Commonly Treated Knee Injuries
While many common knee injuries can be attributed to sports and other physical activities, knee pain and injury can also result from everyday stresses and normal wear and tear. The following are some of the most common knee injuries we treat at Heiden Orthopedics.
Tibia fracture
Fibula fracture
Knee Anatomy, Injuries and Conditions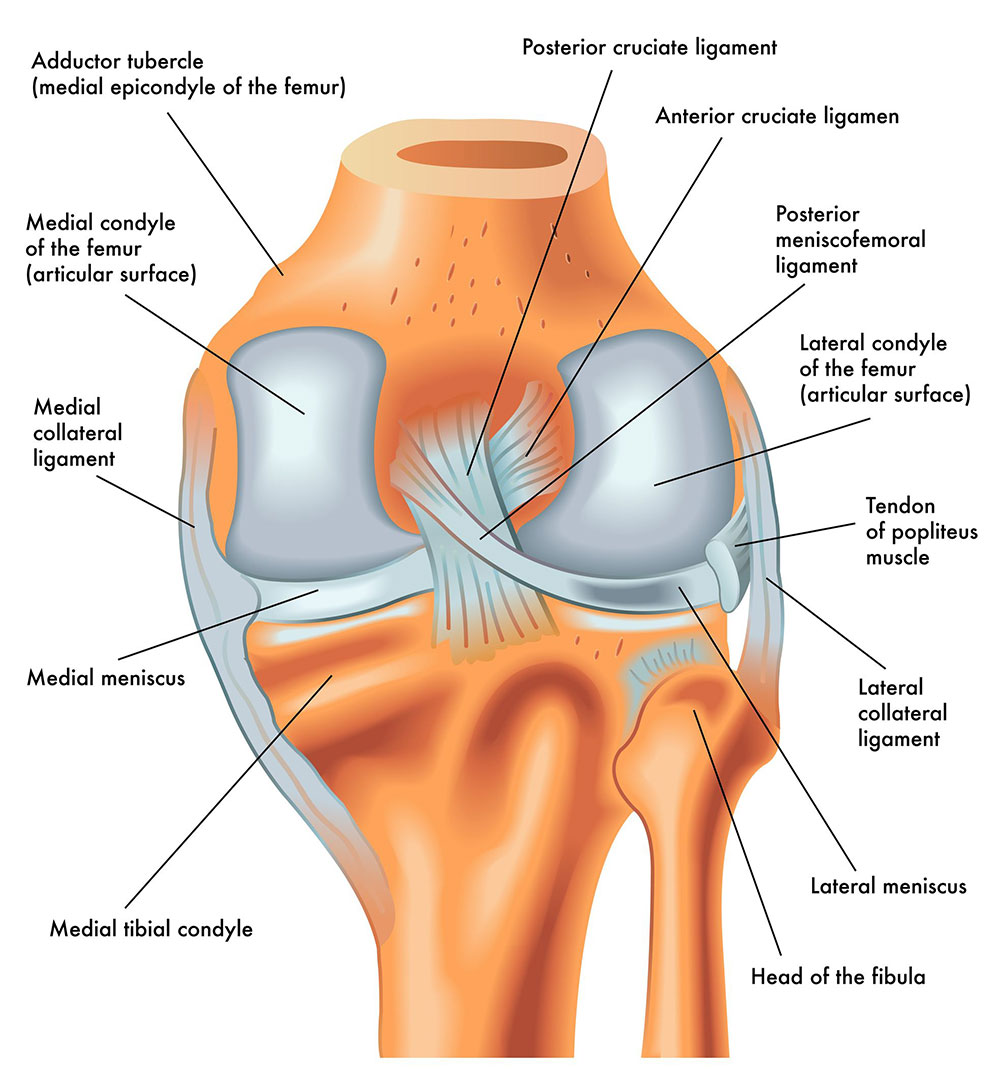 The knee is a complex joint that connects the femur (thigh bone) and the tibia and fibula (lower leg) bones. The knee's four ligaments work together to stabilize the joint and the patella (knee cap) helps protect the front of the knee joint.
An injury to one or more of these bones or any of these ligaments can significantly compromise the knee joint's function.
Knee Surgeries
From professional athletes to weekend warriors, our orthopedic knee surgeons have helped people heal with state-of-the-art surgical procedures.
Doctors specializing in Knee Injuries and Treatments
Recent Knee Injuries and Treatments Posts