Shoulder Injuries and Treatments
Shoulder pain can drastically affect how you live your day-to-day life. When it's painful to simply lift your arm, it's difficult to maintain an active lifestyle.
At Heiden Orthopedics, our main goal is to treat your injury and relieve your shoulder pain as quickly and as safely as possible. That is why we always consider a conservative approach before moving on to surgical options when treating shoulder injuries.
Commonly Treated Shoulder Injuries
Unfortunately, shoulder injuries are extremely common in active adults and even simple injuries can require complicated treatments. The following are some of the most common shoulder injuries we treat at Heiden Orthopedics.
Activity-related shoulder pain
Shoulder bursitis
Biceps tendinitis
AC separation
Impingement syndrome
Shoulder dislocation and instability (acute and chronic)
Rotator cuff (partial and full tear)
AC osteolysis
Labral tear
Bankart lesion
Humeral fracture
Clavicle fracture
Scapular fracture
Loose bodies
Osteoarthritis
Damaged cartilage
Shoulder Anatomy, Injuries and Conditions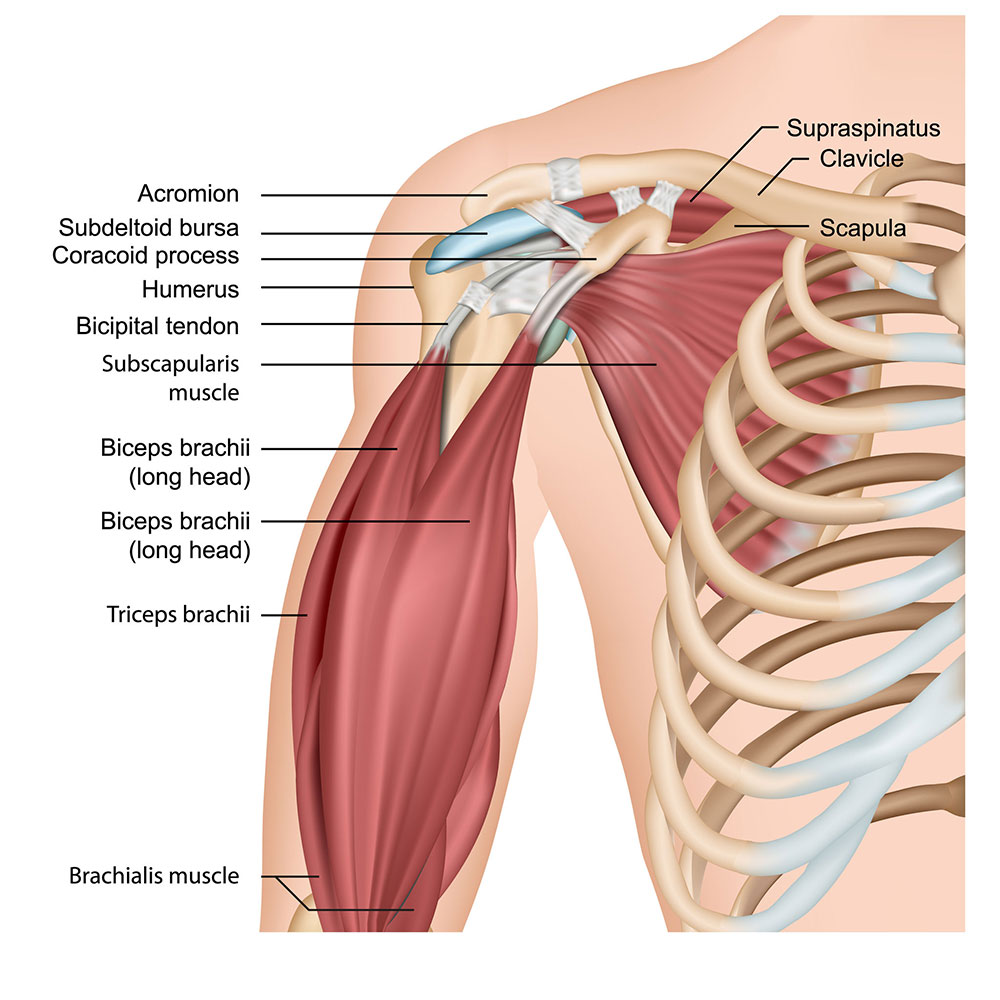 The shoulder is a multiaxial ball and socket joint that has a wider range of motion than any other joint in the body — a range of motion that comes at the cost of stability.
Bursitis, tendinitis, separations, fractures and damage to the four rotator cuff muscles and their tendons can all cause significant shoulder pain and instability.
To learn more about shoulder anatomy and specific shoulder conditions — like humeral fractures, labrum tears and osteoarthritis — please see the "Deep Dive" module below.
Shoulder Surgeries
From AC separations to rotator cuff tears, our orthopedic shoulder surgeons have helped people heal with state-of-the-art surgical procedures. To learn more about common shoulder surgeries and procedures, please explore the shoulder surgeries module below.
Learn About Shoulder Surgeries
Doctors specializing in Shoulder Injuries and Treatments