Mark D. Scholl, M.D.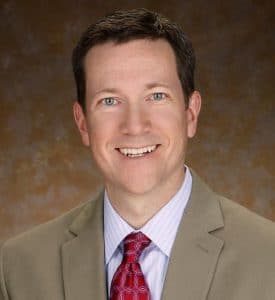 Orthopedic Sports Medicine Surgeon
Mark D. Scholl, M.D., is an Orthopedic Sports Medicine Surgeon who performs complex and advanced techniques of repair and reconstruction primarily of the knee and shoulder. He has a special interest in cartilage preservation and maintenance of the biological surfaces of the knee and shoulder, as well as restoration of joint stability and ligaments. Dr. Scholl primarily performs surgery arthroscopically or with other minimally invasive techniques, and enjoys developing advances in improving repair options, and pioneering new procedures. 
Dr. Scholl has trained at Northwestern University Medical School and the Emory University Department of Orthopedics for his orthopedic specialist training. He completed a Fellowship in Arthroscopic Surgery and Sports Medicine at the University of Utah. He has been in practice taking care of complex joint injuries for over 15 years.
Beyond the arthroscopic surgeries, Dr. Scholl greatly enjoys working closely with athletes of all levels. He has served as Team Physician for a significant number of leagues and teams including the Atlanta Hawks of the NBA, Atlanta Falcons of the NFL, Real Salt Lake of MLS, The Utah Blaze of the AFL, Utah Grizzlies of the ECHL, and many other teams including local high schools and colleges. He has traveled around the world with US Ski Team, and USA Rugby including places such as Italy, New Zealand, Slovenia, Dubai, and from the East coast to the West coast for matches here in the USA. He has also cared for many individual professional athletes from skiers to climbers, runners, cyclists, MMA fighters, and the occasional supercross rider, among various other sports.
Personally, Mark enjoys time in the mountains and challenges of endurance. He is an all-mountain skier and a trail runner / Ultramarathoner having completed dozens of races from trail marathons to 50 and 100-mile ultra runs. He has more recently taken up hockey and plays in a Men's League to enjoy some competition with a scoreboard. For recreation, he likes to travel or to go camping in the desert or in the mountains with his wife and children. Occasionally, he will go off-roading in the vast open lands of Utah with some slightly rowdy friends. No surprise for an orthopedic surgeon, he likes to build things at home, whether Jeep modifications, basement renovations, or building a treehouse fifteen feet in the air with a sliding glass door out to the balcony, he is always looking for the next project. 
In his practice, Dr. Scholl puts a high priority on explaining the injuries, and surgeries (or other therapies) to patients, and educating them about the many steps they will travel together on the journey to recovery. He lists the goal for every patient as: "becoming comfortable and functional in the simplest way possible." Every patient has their own goals for what that function means, whether it is putting away the dishes without pain or returning to professional sports at the highest level, and Dr. Scholl looks forward to helping anyone with an injury achieve that goal. 
On Staff at:
St. Mark's Hospital, Salt Lake Regional Medical Center, LDS Hospital
Appointments:
Call (435) 615-8822
Contact:
Testimonials
Personable, knowledgeable. Was recommended to me several years ago for my shoulders and did not disappoint. No complications with a recent distal biceps tendon repair. Good experience throughout the process.Brett Davis

Professional and friendly staff made a smooth experience. Dr Scholl was very thoughtful in his questions about my shoulder injury and listened well to my questions. In the course of our dialogue, he shared two practical courses of action to take and how each would lead to better decision making about healing my shoulder. So far I am glad I chose his practice.Chris Conley

I've prob only waited for 5 min before the doc comes in. I love that Dr Scholl doesn't waste time. Gave me good info about my knee and wasn't aggressive in pushing surgery.D LC

I wanted to share my experience with Dr Scholl. He fixed my torn Shoulder Labrum several years ago. I tore it playing softball and dealt with subsequent pain especially with overhead activities for a year until seeking help. He repaired it through 3 small incisions in a Arthroscopic minimally invasive way. I felt better within days. I had surgery on a Friday and didn't need the prescription of pain pills past Monday. It's been several years and I have full range of motion, no pain, and full activity with my shoulder. I still play recreational sports, CrossFit 5-6 days a week, & ride dirt bikes with my wife and 3 kids. Dr Scholl has also helped me with a few other bumps and bruise's but I haven't needed any more surgery. Thanks Dr SchollDavid, J Hundley

Dr. Schol has performed 3 surgeries for me. 2 on my knees and one on my shoulder. He is extremely competent and I have been pleased with the outcome each time.Kelly Mattingly

Doctor Scholl and team are very personable and knowledgeable, getting to know your specific needs, while creating a approach that will best reflect the best outcome for you. I appreciated Dr. Scholl's direct approach, sharing with me the various solutions and his recommendation. We experienced this same approach with our daughter, who was also a patient. Unfortunately for me, the best outcome was surgery on my knee, which was preformed with skill and precision. I was up and about quickly and three weeks later hiking the Inca trail and Lares trail in Peru to over 15,000 feet. Thanks Dr. Scholl and Team!Mark Hyland

Dr. Scholl and His PA have operated on both my knees. I have recommended this clinic to dozens of co-workers and friends. I was able to schedule my appointment easily and get in quickly. They were thorough and explained the surgery to me in detail. Dr. Scholl took the time to sit down and take the time to explain every detail of the operation and he never seems rushed. I never felt like was just another person to get in and out of the clinic. Dr. Scholls PA was very helpful and friendly. I had multiple visits and each time she was very accommodating and helpful. I can't even see the scars from my surgeries. I would recommend Endurance Orthopedics to anyone.Matt Nelson

I injured my shoulder and this clinic was recommended to me by several people. I made an appointment with Dr. Scholl and after a consultation and MRI, went ahead with surgery. I cannot say enough good things about this clinic, Dr. Scholl, and the PA. Dr. Scholl and his PA were fantastic to work with. Both have a wonderful bedside manner and clearly care about their patients. The surgical repair on my shoulder went perfectly and the outcome was better than I expected. I injured my other shoulder skiing and went back to them for diagnostics. I will be scheduling that surgical repair with Dr. Scholl and Endurance Sports Medicine within the next month. I've been to other sports medicine clinics over the years and this is one has, by far, been my best experience. Highly recommend!Robin Erhardt

I tore my ACL and MCL and couldn't be happier with the results from Endurance Orthopedics. My primary contact with Endurance was the PA Jeanette. She was wonderful to work with and understood my needs and concerns from not only a physical but an emotional level. Jeanette coached me through the recovery process, was attentive to my needs as they came up and always answered my calls or emails in a timely manner, regardless of how silly the question or concern. My physical therapist said he loved the aggressiveness of Endurance when it came to rehab and getting me back on my feet. I have since recommended Endurance to many people including my wife and daughter for other injuries. I have complete faith in them and their abilities.Scott Buchanan

Dr. Scholl did a great job on my shoulder (torn labrum). Would recommend him to anyone.

Thomas Gappmayer