Daniel Gibbs, M.D.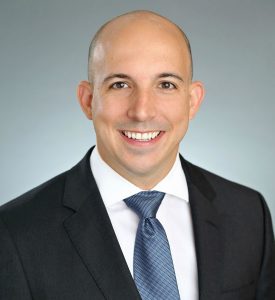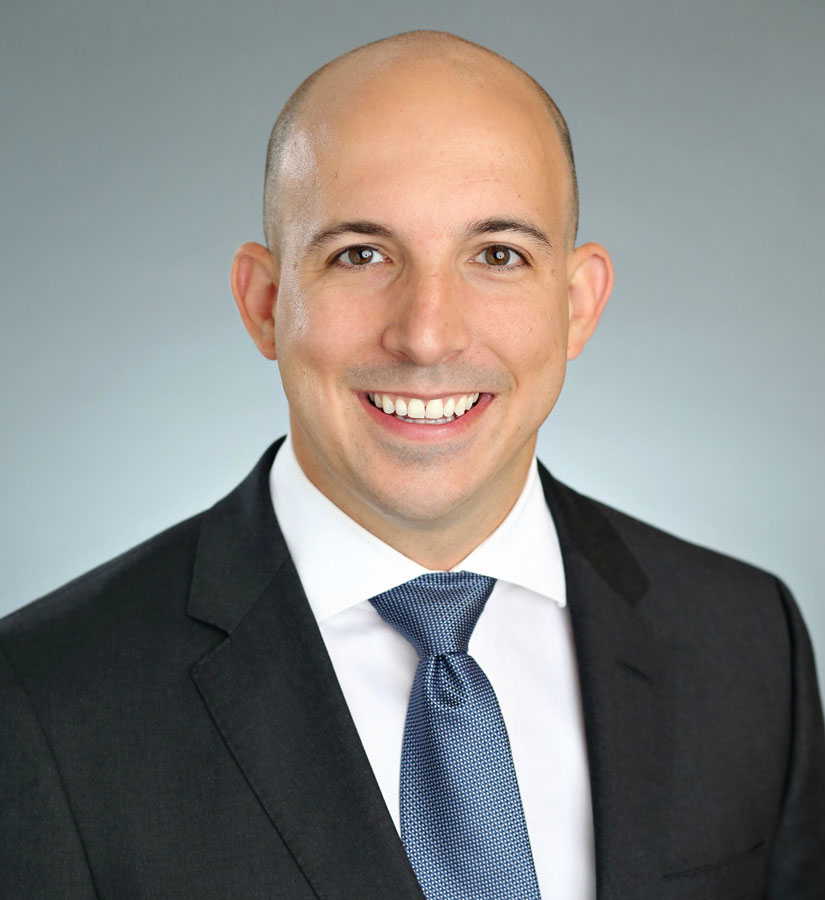 Orthopedic Hip, Knee and Shoulder Surgeon
Daniel Gibbs, MD, FAAOS is a double board certified, fellowship trained orthopedic surgeon specializing in sports medicine as well as hip, knee and shoulder preservation. He uses nonoperative, minimally invasive, arthroscopic, and open techniques to improve his patients' function and return them to the activities that they love.
Dr. Gibbs is board certified by the American Board of Orthopaedic Surgery in orthopaedic surgery as well as orthopaedic sports medicine. He is also an active fellow of the American Academy of Orthopaedic surgeons.
Dr. Gibbs was born and raised in Salt Lake City, Utah. He went to college at the University of Notre Dame, completed his medical school at Georgetown University and performed his residency in orthopedic surgery at Northwestern University. He completed his fellowship in orthopedic sports medicine at the renowned Kerlan Jobe Orthopaedic Clinic in Los Angeles, California where he cared for some of the world's most elite athletes.
Dr. Gibbs has served as team physician for the University of Southern California (USC) football team, the LA Kings and the LA Dodgers. He has also cared for athletes of and provided medical coverage for the Chicago Bears, Chicago Blackhawks, Chicago Cubs, LA Galaxy, Anaheim Angels, Anaheim Ducks, Northwestern University Athletics, Loyola Marymount University Athletics and USC Athletics. He is a current team physician for the LA Kings Hockey Team, the Utah Grizzlies Hockey Team and Park City High School athletics.
Dr. Gibbs has an interest in contributing to our understanding of orthopedic conditions. With over 20 publications in peer-reviewed journals and numerous abstracts, presentations and book chapters, Dr. Gibbs enjoys being able to advance the field of orthopedics through research. He currently holds the appointment of adjunct assistant clinical professor through Rocky Vista University and is an active investigator with CenExel JBR Research.
Dr. Gibbs lives in Salt Lake City with his wife, three children and their golden retriever. He is honored to give back to the community that has given him so much.
On Staff at:
St. Marks, Northpointe, Alta View, Salt Lake Regional
Appointments:
Call (435) 615-8822
Contact:
Testimonials
I visited Dr. Gibbs for a climbing injury (ruptured distal bicep) that happened early on a Friday morning. I called their office and was able to get an appointment only a few hours after the injury happened. Dr. Gibbs was quick to recognize what the injury was. He answered all my questions and was good at explaining the surgery that I would be getting and what to expect after surgery. We were able to get surgery scheduled for the following Wednesday. With this type of injury it is better to get it fixed sooner rather than later. Surgery went well and I had no pain at all after the nerve block wore off (~20hrs). After the splint came off (9 days later), my arm was fairly stiff but that's expected after no movement. Dr. Gibbs was there to show me a picture of how bad my tendon was, what size hole he had to drill in the bone and what he did to my tendon to get it re-attached. He told me to go home and take the tape off and take a shower. When I did that I noticed 2 stitches sticking out fairly far. I wasn't sure what to do with them but I figured they were dissolvable so I left them there. After a couple weeks I was getting curious about when they would fall out or if they should have been pulled out. So I emailed Kaitlin (his aid) she was quick to respond and let me know what I could do with them. I've been working on getting my rotation and flex back into my arm for a couple weeks now and that's been a little hard to get it back to 100%, I'd say I'm about 90% at the moment, but I am able to straighten my arm fully with out any stiffness, which is what I was mostly worried about. Dr. Gibbs, overall has been great to work with and I would definitely recommend him to any of my friends that have this type of injury.Chris Reedy

It was such a peace of mind to see Dr. Gibbs. He and his staff took such good care of me. My wait time was super short and the staff were all super nice.Dardi Kunz

Dr. Gibb and his staff always do an excellent job in explaining my problems and gives excellent care to his patients. He is an excellent surgeon. He has preformed surgery on my right shoulder and left knee. The follow up after surgery is excellent. He is also helping me resolve some pain issues from a previous Orthopedic surgeon's full knee replacement and foot surgery that have caused me a great deal of pain after surgery. I would highly recommend Dr. Gibb to anyone.Donna Sundquist

I was able to get in to see Dr Gibbs the week I called and had a MRI scheduled early the next week. He read MRI and surgery was scheduled only 2 weeks from my first visit. I was able to do almost everything at 12 weeks post surgery. Only working on getting my strength back now. I had very little pain with the surgery. Only took 2 pain pills.G Walker

I change my insurance so I needed a Doctor covered they covered. I'm so grateful to have found Dr Dan Gibbs. He's very personal. He took the time to answer all my questions and explain everything as well as straight forward. His staff is amazing. Whitney keep me informed to everything that was happening before my surgery. She also called to check on me after my surgery. Thank you Dr Gibbs and staff! 🥰Jana Jenson-Price

I was very impressed with the professionalism and expertise of Dr. Gibbs and his amazing team at Heiden Orthopedics. Dr. Gibbs performed a successful knee surgery on me in July. He is very patient and knowledgeable with and exceptional bedside manner. He thoroughly explained the knee surgery process to me, step by step. I was back up and fully functioning within 5 weeks after the surgery. I am very pleased with the outcome. I would also like to express thanks to Kate for her assistance in the paperwork process. She helped me file all of the necessary info for insurance. I had a 5 star experience with this team. Thank you! I would highly recommend Heiden Orthopedics as your preferred Orthopedic specialist.Johan Taal

Very courteous and compassionate with my issue concerning my knee. Got things fixed and on the mend. Could not be [happier].Jonathan Hryszko

He has been fantastic! Both of my children had hip and knee injuries. He was knowledgeable and knew exactly what was wrong. He wasn't over zealous and recommended surgeries for their injuries. When we did decide on the hip surgery for our son, he was thorough on follow up appointments. He referred us to a top notch physical therapist and got us in immediately for rehab. Nothing but positive from start to finish with both children. We trusted him so much that we referred our niece to him when she started having knee problems.Mui Tran

I was referred to Dr. Gibbs and I couldn't be happier with the surgery he performed on my knee. This was my 3rd surgery and I would say Dr. Gibbs has been the best!Patrick Green

Dr. Gibbs and his staff at the Heiden clinic were awesome. Less than 2 months out of surgery and I'm back to coaching ski racing and winning races! Thanks Dr. GibbsRob Turner

I've worked with Dr Eric Heiden and Dr Daniel Gibbs. Dr Heiden has been taking care of my right knee, osteoarthritis (2 hyaluronic acid injections) and torn meniscus (arthroscopic surgery), over almost five years. When they opened and office in Tooele I saw Dr Gibbs for my left knee, osteoarthritis and torn meniscus (arthroscopic surgery.) Both of the doctors, their assistants and especially their support staff have been great! They may be able to keep from knee replacement for another ten years or so.Robert Hathaway

I had been experiencing a ton of pain in my knee two years post surgery. I heard a ton of good things about Dr. Gibbs & decided to make an appointment. Right off the bat he was super nice and informative. He addressed all my concerns, making me feel heard! After ordering an MRI he was able to pinpoint why I was having so much pain and gave me a ton of options. I decided to go forward with surgery, (currently 3 weeks post op) and have never felt better! Recovery is going amazing. Highly recommend seeing him if you're having similar issues! :)Rylei Harmon

Dr Gibbs and his PA Whitney and all of his office staff are great. I was having such bad shoulder pain I couldn't sleep or exercise. Dr Gibbs wasn't pushy about surgery which was nice, even though I knew it was what was needed. Surgery was great and my post operative recorder y has been great. I know once therapy is done I will have my life back. Thanks Dr Gibbs, Whitney and Heiden Ortho. Sandy BSandy Bruderer

Fantastic Doctor. He took the time to explain what we needed to know. I would highly recommend [Dr. Gibbs] to anyone looking for a good shoulder surgeon.Scott in Park City

Dr. Gibbs was awesome and my shoulder surgery went great. He was very patient with my long list of questions and explained everything to me. The office staff was really helpful and responsive, making everything go smoothly with our insurance.Shaunna Wall

After a broken ankle, Dr. Gibbs saw me and went over the MRI with me in great detail explaining that my tendons were intact and bone was healing. I was relieved I wouldn't need surgery. I was able to get back to running.Troy Marsh

Very efficient office. Dr. Gibbs took the time to explain my problem. Would highly recommend.William in Park City, UT