Jason Dickerson, D.P.M. Podiatry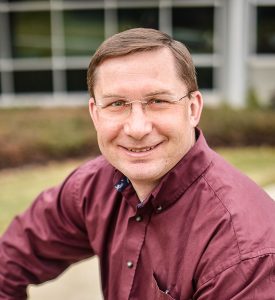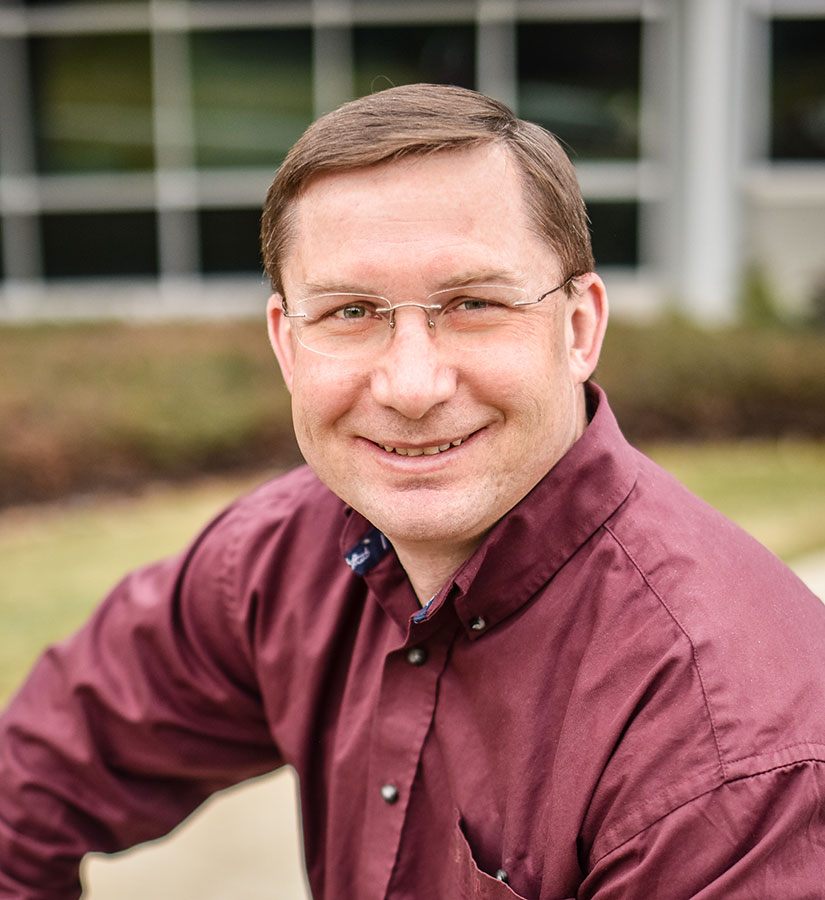 Utah Orthopedic Podiatrist: Foot and Ankle Surgeon
Dr. Jason Dickerson is the foot and ankle specialist at Heiden Orthopedics, serving clients at our Park City, Salt Lake City and Draper locations. Dr. Dickerson earned his medical degree from California College of Podiatric Medicine, San Francisco. He did his residency at Scripps Mercy Hospital in San Diego, California and Kaiser Hospitals in Sacramento, California.
Dr. Dickerson is a board certified foot and ankle surgeon at Heiden Orthopedics, and we think he's one of the best podiatrists in Utah. He specializes in the care of treating traumatic foot injuries, sports injuries, ankle sprains and fractures, flat foot, bunion and hammertoe deformities.
Dr. Dickerson enjoys motocross, mountain biking, hunting, fishing, snow and water skiing, but most of all, he enjoys time with his family and being in the outdoors.
Podiatry at These Heiden Ortho Locations:
Park City
Salt Lake City
Draper
Tooele
On Staff at:
Intermountain Medical Center and St. Marks Hospital
Call for an Appointment:
Call (435) 615-8822
Contact:
Testimonials
Appointment was easy to set up, minimal wait time. Dr. Dickerson was helpful and clear in his communication. He quickly assessed my problem and took care of it in the office, resulting in elimination of nearly 100% of my discomfort. Would definitely see again and recommend.Alex O.

Dr. Jason Dickerson is incredible. I previously had bunion surgery on my left foot as a teen; however, it did not heal correctly. I researched many doctors extensively, but was most impressed with Dr. Dickerson. He thoroughly explained the bunion fusion procedure and offered an additional suggestion to shorten my second toe to allow me to run pain free in the future. Other doctors had missed this. It is now 2.5 months since the surgery. The scar is very minimal, I am not in any pain and I have started to jog slowly. I would highly recommend him to everyone!Allison Blood

Best doctor I've ever had. I got lots of other opinions but Dr Dickerson is the most experienced, easy to work with doctor I've ever met. I've had both ankle surgeries done by him and never had any issues after the fact. I recommend him to everyone I know. My dad also had a surgery done by him and it was incredible and he hasn't had any issues with spraining or twisting his ankle since. It made life so much easier. He doesn't do more than is necessary. He is efficient and boasts a quick recovery, and is telling the truth when he does.Alyssa Peterson

Dr. Dickerson was beyond compassionate caring and the most incredible to help my foot which managed to get a staph infection repaired. The entire staff is beyond the best I have ever encountered and I do hope that if I ever need to use them in the future that they are going to stay that way they are six stars out of five and I do recommend them to anyone who happens to have any issues with their feet they should go directly to this location and talk you get dr. Dickerson. I could not be more pleased with the way I have been treated and the way I have been healed.Anthony Kounalis

I love Dr. Jason Dickerson! He is a phenomenal doctor and their staff are amazing. Lindsay, his MA is just as great! I came to Dr. Dickerson with tons of issues from past injuries and he helped me with more than I could have imagined. He fixed so much and I'm doing great! I am grateful I found him!

Brittney Baugh

Dr. Dickerson is the VERY BEST in every regard..... Super staff. No complaints at all. The catheter for numbing medication was great.C. Durfee in Grantsville

Dr. Dickerson has been great. He explained everything about the procedure in detail, and the operation went smoothly. Every question I had was clearly answered. During recovery, I used the pain pump Dr. Dickerson installed, and it eased the recovery by keeping me pain free. The refrigeration unit he prescribed instead of an ice pack made it extremely easy to apply cold to my foot. Overall, I highly recommend Dr. Dickerson.Chris Sakellariou

Prior to seeing Dr. Dickerson I had been to several doctors. He pretty much was my last hope. He operated on my Achilles heel and it turned out wonderful. He is so kind and interested in everything. He knows his "stuff". I honestly thought I would have to live with the pain the rest of my life. He completely shot that down. I would recommend him to anyone who has feet problems. He is awesome!!!Christie Schultz

I've been dealing [with] foot pain for almost 2yrs and told that there wasn't anything that could be done. I decided to try again. I saw Dr. Dickerson and he found a problem with my feet and the procedure was a long shot, but it worked! It's been 6 weeks and my right foot feels better than ever. My job requires me to be on my feet all day. I'm so glad I decided to go with his advise, he has changed everything for me. The staff is great as well as his assistants, friendly and understanding. Thank you!Clyde Sperbeck

My injury happened on a Sat night at 8pm. I called Dr. Dickerson's office on Monday morning and he was able to get me in that same afternoon at 1:45. He is very professional and very good at what he does. He performed my surgery a few days later. He explained everything he was going to do and how long it would take to heal. Each office visit was quick with professional staff. He always took the time to answer my questions. Thank you Dr. Dickerson!!!Coco Zuniga

I highly recommend Dr. Dickerson he was amazing with my surgery, all the process from the beginning all the staff was amazing. He is very nice and very professionalCristina Pulido

I had foot surgery with Dr. Jason Dickerson. The office itself is inviting and professional. They make you feel very welcome. Dr. Dickerson and his nurse were amazing. They have a great sense of humor, answered all my questions anytime I had them and the recovery went well. I hope I never hurt myself again but he will be my only ortho doc moving forward.Crystal Medina

It's now been a year since my bunion surgeries and I want to send this note to you, Dr. Dickerson, and staff, of how great my feet feel! I'm still flying as a flight attendant for SkyWest and enjoying my job with healthy feet, yay! :-) Thank you!Cynthia Weenig

If only I had three feet, I would get to see Dr. Dickerson and Lindsay again! Honestly, who knew that bunion surgery could be so easy! I looked forward to my weekly visits and am so thankful to have had such great care. Dr. Dickerson is kind and exceptionally professional. Have referred at least two friends and will keep doing so.Heidi Matthews, Park City

Thank you to Dr Jason Dickerson and staff, for taking care of my son. We tried another podiatrist this morning and had a bad experience where the doctor walked out on us. So we had to find another doctor to get my son cared for. Dr Dickerson and staff was very friendly and accommodating. They got us in right away and really cared about us. I appreciate the wonderful care and will definitely recommend them to my friends and family!Holly DeAnn Gutke

Dr. Dickerson was very patient and answered all my questions with a smile. He's confident and understanding. Highly recommended.J Randle in Salt Lake City, UT

Doctor Dickerson was so great treating me. He did ankle surgery and he did an amazing job. I highly recommend him because he is compassionate and caring. He put all my fears to rest about surgery.Jacquelyn Petitt

I was very impressed with their performance and professional attitude. I would not hesitate to recommend these people to anyone. I had bone on bone in my ankle , I feel so much better I could do cartwheels. Even if you do not have bone on bone, do not hesitate if you have problems with your feet. It is ok to call me with any questions.Jim Gayle Kirkman

I went to Dr Jason Dickerson with an ankle that I had sprained for over 50 years. He removed a bone fragment, inflamed tissue and tighten the joint with a ligament type material pinned to bones. The joint is tight now and I can walk pain free. He fixed the problem when others doctors couldn't. He is a pleasant and likable too. Dr Jason Dickerson gets a 5 star rating from me, Jim IversonJim Iverson

Great doctor. I trust his judgement!John Barton

I think the staff are wonderful and particularly appreciate Dr. Dickerson and his nurse Lindsay. I highly recommend them.Judy Dykman

I would like to post a note telling people I would highly recommend Dr. Dickerson to my family and friends. I actually have recommended him even before I was a patient of his because I saw how compassionately he cared for his patients when I was working as a nurse. Now I have first hand knowledge that he gives pain free shots and does pain free procedures. I worried for months before I had the courage to make an appointment. NO need to worry. He's very knowledgeable, skilled, talented, calming and caring.Kathy Randall

Dr. Dickerson is fantastic!! I had been suffering with bunion and curly toe pain on both feet. He really listened to me and we came up with a new procedure to solve my feet problems. I was back to enjoying activities pain free very quickly. I am so happy to have found him!Kiley Gonzalez

I was impressed when I first went in to see Dr. Dickerson. I had broken my fibula on Christmas day, and even with the usual backlog after a holiday weekend, he was able to work me right after I called in. When I went for my first appointment, I was surprised that there was no typical "wait time" that I have become accustomed to when visiting a doctor's office. I was seen within about 5 minutes of entering the office. Dr. Dickerson looked at my x-ray's from the ER and showed me why he recommended surgery to bring the bones back together and put in a plate to hold them there. Not only was he able to see me quickly but he was able to have me into surgery later that afternoon. Not only did he do a great job of putting things back together, but the follow-up visits have also been prompt - the staff has been great, and I am grateful that my leg has healed with no complications. Thank you, Dr. DickersonLarry McKinstry

A podiatrist recommended surgery for a bunion and hammertoe, which had gotten worse. I did some research, got several opinions and checked patient reviews. Dr. Jason Dickerson was recommended by a friend and I went to see him. He explained my options, what he would do and what I should expect, if I decided on surgery. On Feb 24th he performed my surgery. I walked with a walker boot immediately following my surgery. He inserted a pain infusion catheter in the area of my surgery and I received syringes with medication for pain to use as needed. He gave me a prescription for pain meds. I did not use all of the syringes and removed the catheter as directed. I have not taken any prescribed pain meds. I used a cold therapy machine everyday. I have not had any pain and only minor swelling. I followed his instructions for a successful recovery. Four weeks after surgery I am walking in shoes. Dr. Dickerson, Lindsey (PA) and his entire staff have been on time as scheduled for all my appointments. Thank you for your professional services before, during and after my surgery. I highly recommend Dr. Dickerson.Linda Lussier

I am a basketball player and Dr. Dickerson was able to treat me in such a way that i did not have to miss any gamesLydia Begnaud

My experience with Dr. Dickerson was excellent. He took the time to explain the process of my surgery. After my surgery he didn't leave me hanging. I saw him every two weeks (without co-pay) until I had healed enough to be released from his care. He always had a smile and was happy to see his "favorite patient". I'm sure he said that to all of his patients. I recommended him to my daughter. She really likes him also.Lynda Roberts

Dr. Jason Dickerson performed an ankle arthroscopy on me and less than four weeks later I could ride my bike and resume running. His minimally invasive technique got me back to training A LOT quicker than I was anticipating. I highly recommend his services.Mac Brown

I have been a patient of three doctors: Karen Heiden, Dickerson, and Winegar. All were excellent providers.Maria Griffith

Four months ago I began to experience some very debilitating pain in my left foot. Walking was most difficult. On four separate occasions I met with two of my physicians all while taking advantage of both cortisone injections as well as x-rays. Nothing would help. Fortunately, I was referred to Heiden Orthopedics where I had the opportunity to meet Dr. Jason Dickerson. Upon my initial visit, he quickly assessed my situation which he later confirmed by virtue of an MRI. The past four weeks have found me undergoing both treatment procedures and healing. As of this morning, my temporary walking boot has been removed, and I'm back to a fairly normal situation. Sad to say it took me 3 months of agony before I met Dr. Dickerson. I highly recommend their services. I found them to be extremely professional and supportive.Mark Thomsen

Dr. Dickerson is amazing, So kind and understanding- he handled all of my questions and concerns, He operated on both of my feet and did amazing- they look so good and dont hurt at all - He even had to work around a tattoo, it looks so good. I will be back in dance in no time. I highly recommend him to anybody. The office is also nice, his nurse is so cute and so sweet, I couldn't have been in better hands. Thank you!!MaryBess DeMann

Dr. Dickerson at Heiden Orthopedics is a true miracle worker. I had been told by several other podiatrists that the surgery I needed would have taken three months to recover form, and being a teacher that would not work. It only took me about six weeks to recover and be back in a regular shoe. The staff is great and they are very good to work with if you have questions or if a problem arises. I will only go to Heiden Orthopedics for my future orthopedic care.Matthew Davis

Absolutely love Dr. Dickerson. I recently had bunion surgery with Dr. Dickerson and the experience was very positive. I had hardly any discomfort after the surgery. He is an excellent surgeon and is very personable and caring. I would recommend anyone that has any problems with their feet to go see him. Also the staff is wonderful. When my other bunion gets bad enough he will definitely be my surgeon.Michelle Hansen

We were able to see Dr. Dickerson this afternoon for my daughter's painfully persistent ingrown toenail. As patients who were new to the clinic, we were thrilled with the service provided! Everyone we interacted with, from the receptionists, the nurse, the medical assistant, and Dr. Dickerson himself were absolutely professional, kind, efficient, attentive, and very helpful! Dr. Dickerson made my daughter feel comfortable, he engaged her in sincere and jovial conversation, he explained every step including necessary follow-up recommendations and, obviously, took care of the issue. Excellent medical care! Thank you Heiden Ortho!Michelle R.

This is my second time using Dr. Dickerson and he has been great! I have referred him to family and they feel the same way. I would highly recommend him to anyone.Pete Schipaanboord

Great experience with Dr. Dickerson and staff, knew exactly what was wrong and had a very pleasant bedside manner. Would happily recommend the office to anyone.Rebekah Hammer Riehle

Dr. Dickerson is one of the best physicians I've ever gone to. He has been amazing, and has really helped my ankle. Dr. Dickerson is very personable and thorough. He made me feel at ease and explained my procedure so that I could understand clearly. He was very attentive and took all the time he needed to help me understand - never felt rushed or unknown to him. I highly recommend Dr. Jason Dickerson!Roman

Dr. Dickerson listened and answered all my questions for my foot condition. He gave me very objective advice and wasn't quick to suggest surgery as a solution. I really feel as he has the best interest of me and every patient at heart. I would recommend him to anyone!Sarah in Salt Lake City, UT

Dr. Jason Dickerson and his staff are absolutely amazing!! I was so worried and anxious about my first appointment and what the outcome was going to be. But everyone was really nice and comforting, made sure I understood everything that was going to be done to fix my bunion. And what to expect before and after the surgery. Dr Dickerson was very detailed in explaining everything he was going to do. The catheter that is out in your foot to help with the injection of medicine made me very uneasy at first, but Dr. Dickerson was very good at calming my nerves and when it came to surgery day and the following days, I learned the catheter was no big deal. This whole process has been so much better then what I ever thought it would be. I WOULD DIFINETLY recommend Dr. Dickerson to do your procedures. Everyone in his office is AMAZING!!!! And I'll never forget the incredible treatment I received!!Silver Walker

Very efficient staff. Bunion surgery with minimal pain!Steven Johnson in Salt Lake City, UT

Dr. Dickerson was very knowledgeable about the break I had in my foot and recommended putting a screw in to stabilize it. He took the time to explain what to expect. I was concerned about an upcoming vacation and not being able to walk. With the surgery complete and healing time I was able to go on my trip and walk with my regular shoe. Yes, I have extreme confidence in him and would highly recommend him to others. He is extremely friendly and gives you the time you need. Thanks, Dr. Dickerson!Susan in Salt Lake City, UT

Dr. Dickerson was AWESOME. My daughter fractured her distal fibula (ankle) in 3 places. It was a complicated fixation. He had her placed immediately NPO and we returned for surgery that same evening. She had a plate and 8 screws placed. She has healed wonderfully since her initial surgery and just went in for hardware removal of 1 screw placed for stabilization today. She had absolutely minimal pain post-operative and did very well on a few days of Tylenol alternating with Ibuprofen. He never made us feel rushed at any of our appointments and answered all our questions. He was an expert and quite knowledgeable! I work at a very well known pediatric orthopedic facility as a hospitalist and had consulted with the orthopedic surgeons I worked with about my daughter's fracture - Dr. Dickerson's medical expertise and recommendations correlated with theirs. He was awesome. I would highly recommend him.Susana Kinikini

The team at Heiden is the best in the state; Dr. Dickerson had me walking less than 5 weeks post op after an ortho at the U told me I wouldn't be doing anything for 4 months. Last year, I saw Dr. Zipnick who fixed my back (after being mis-diagnosed elsewhere). The doctors at Heiden know their stuff, seriously. And to top it off, the rest of the staff is incredibly kind and welcoming. Their scheduling team is fantastic at getting you an appointment in a reasonable time frame. I won't go anywhere else (since I seem to be a frequent flyer there now) and would HIGHLY recommend these guys.Vee Dickinson