How to Choose the Best Orthopedic Shoulder Surgeon
If you've suffered a shoulder injury or are experiencing pain, you want to pick the best shoulder surgeon in your area. The question is, how do you figure out which orthopedic surgeon is the best for you?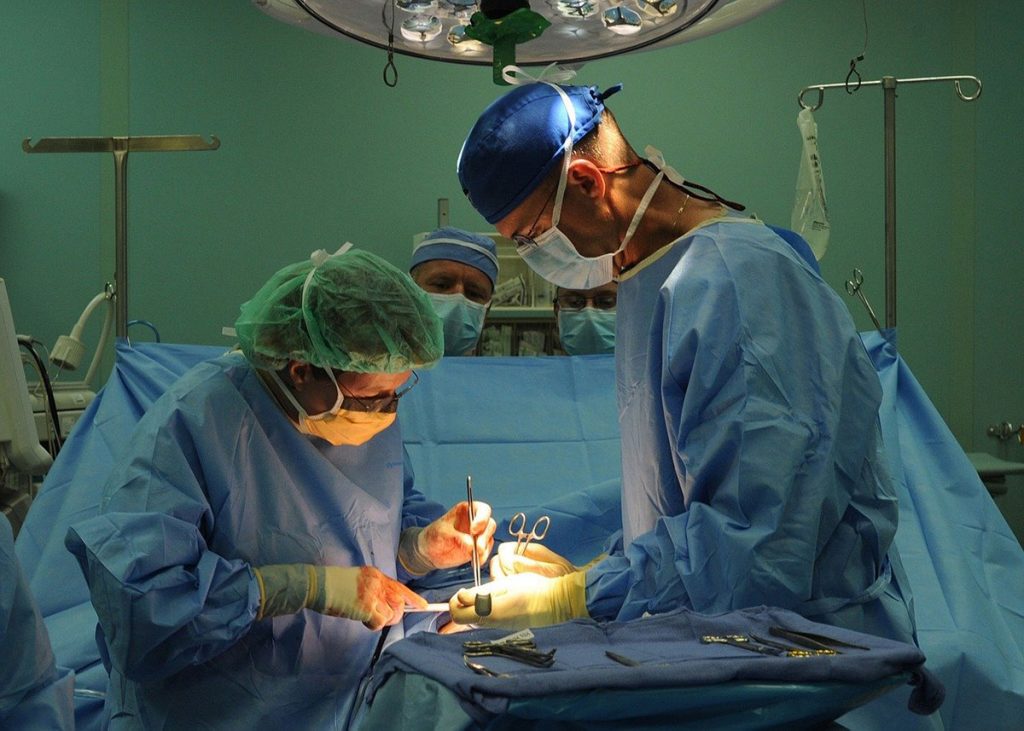 The quickest answer to that question: research. Unfortunately, it's a bit more involved than a simple Google search for "best shoulder surgeon near me."
While that search may give you a whole list of results, there are better ways to vet the orthopedic surgeons in your area.
Tips for Researching Orthopedic Surgeons
No matter whether you're searching for a shoulder specialist in Utah, Florida or Timbuktu, the same basic principles apply across the board.
Ask Your Friends, Family, Neighbors and Co-workers
We're in the golden years of the digital age, where smartphones, tablets and other internet-fueled technologies are always within reach. As such, we tend to first turn to the internet to answer all of our pressing questions.
When it comes to finding the best shoulder surgeon for you, the first step is to ask the people in your life for their recommendations. The internet is a useful tool; however, first-hand knowledge, experience and opinions from people you trust can help steer your research in the right direction.
Read the Orthopedic Surgeons' Online Reviews
Once you've compiled a list of recommendations from friends, family and trusted acquaintances, it's time to hop online and see what the rest of their patients have to say. And while going straight to the source on the orthopedic surgeon's website can be helpful, it's important to know that some shoulder surgeons and other orthopedic specialists may curate the reviews on their websites.

That is why you should also consider each surgeon's Google reviews, healthgrades reviews and reviews provided by your local health network, hospital or health insurer. The goal is to get a comprehensive look at all of your options while focusing on the aspects of care that are most important to you.
Questions to Ask Your Orthopedic Shoulder Surgeon
Once you've narrowed the field of surgeons and made your choice, there are a few important questions you should ask your orthopedic surgeon to determine if he or she is right for you.
Can this be done with minimally-invasive surgical techniques?
As technology advances, so do surgical techniques. Many orthopedic and shoulder surgeries can now be done through arthroscopy in lieu of more invasive procedures. According to the National Center for Biotechnology Information (NCBI), arthroscopy is "a minimally invasive alternative to standard open surgical techniques and now the most commonly performed orthopedic surgical procedure… [arthroscopies] result in less postoperative swelling than open techniques and reduce pain risk of complications, and recovery times."
While orthopedic surgery has been trending toward more minimally-invasive surgical techniques, not all orthopedic surgeons are experienced with the most up-to-date arthroscopic techniques.
Do you specialize in the shoulder surgery I need? How often do you perform this surgery?
These two questions go hand-in-hand. Many orthopedic surgeons specialize in one or more parts of the body (typically knees, shoulders, hips, spine and back, foot and ankle, and hand and wrist). Other orthopedic surgeons are more general in their practice.
It's important to find a shoulder specialist who performs your surgery often. On average, surgeons who specialize in specific surgical procedures have better outcomes and fewer complications.
What complications have you encountered in other surgeries like mine?
Your shoulder surgeon should be willing and able to answer this question honestly and fully. Complications happen and you want a surgeon who is open and communicative about any and all risks.
Finally, get a second opinion. When it comes to finding the best shoulder surgeon for you and your injury, it's okay to shop around until you're completely comfortable and confident in your decision.
If you have any questions for our shoulder surgeons or questions about your injury, please do not hesitate to contact us.