What is an orthopedic sports medicine doctor?
Whether you're an athlete, a weekend warrior or simply lead an active lifestyle, you will almost certainly suffer from an orthopedic injury at one point or another. A study in the Journal of Athletic Training found that while male athletes had a higher rate of acute injuries, female athletes see a higher rate of overuse injuries. Similar findings have been linked to children's injuries.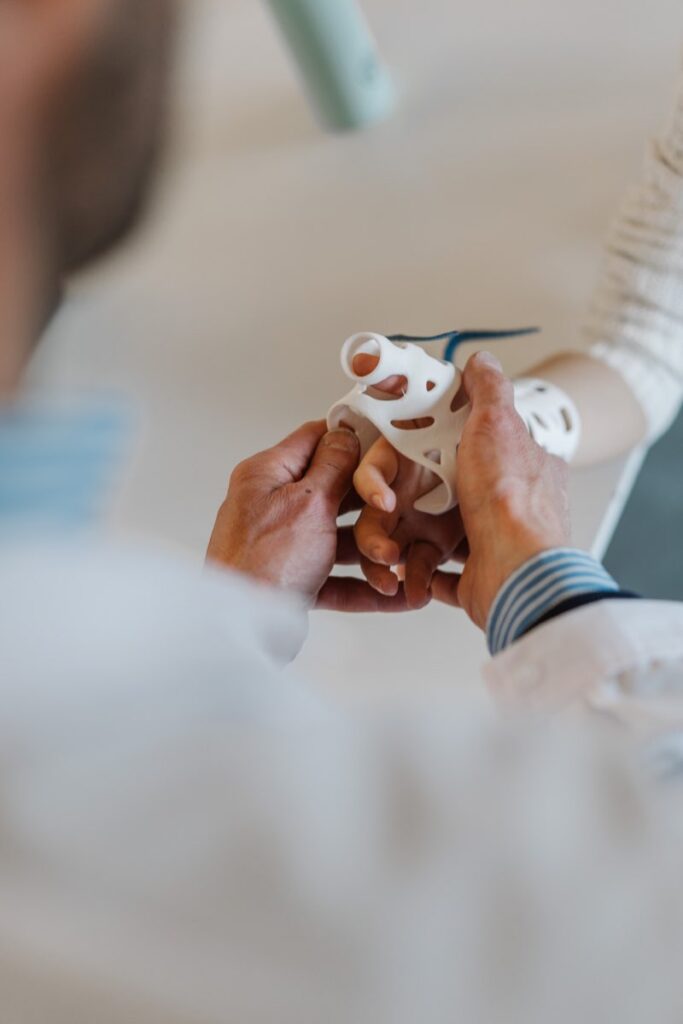 According to Johns Hopkins, of the 30 million children and teens in the US who participate in organized sports, more than 3.5 million sustain an injury every year. Additionally, 775,000 children under the age of 15 are treated in emergency rooms for sports-related injuries annually.
When sports-related injuries do occur, it's important to know the best type of doctor to see for treatment: an emergency room physician, a sports medicine doctor or an orthopedic surgeon.
If the injury is severe, the emergency room is the best option for immediate treatment. For all other injuries, a sports medicine physician or an orthopedic surgeon can provide a diagnosis and treatment options.
What is sports medicine?
Sports medicine is not a medical specialty within itself but is a subspecialty practiced by doctors certified in primary care, family medicine, pediatrics, emergency medicine, orthopedics or another specialty. Also known as sports and exercise medicine (SEM), sports medicine has grown rapidly as the discipline is now more mainstream and accessible across the medical field.
Despite its namesake, the practice of sports medicine encompasses more than just treating athletes. The field of sports and exercise medicine is comprised of medical experts who work not only to treat sports-related injuries, but also help patients prevent illness and injuries related to sports and exercise.
What do sports medicine doctors do?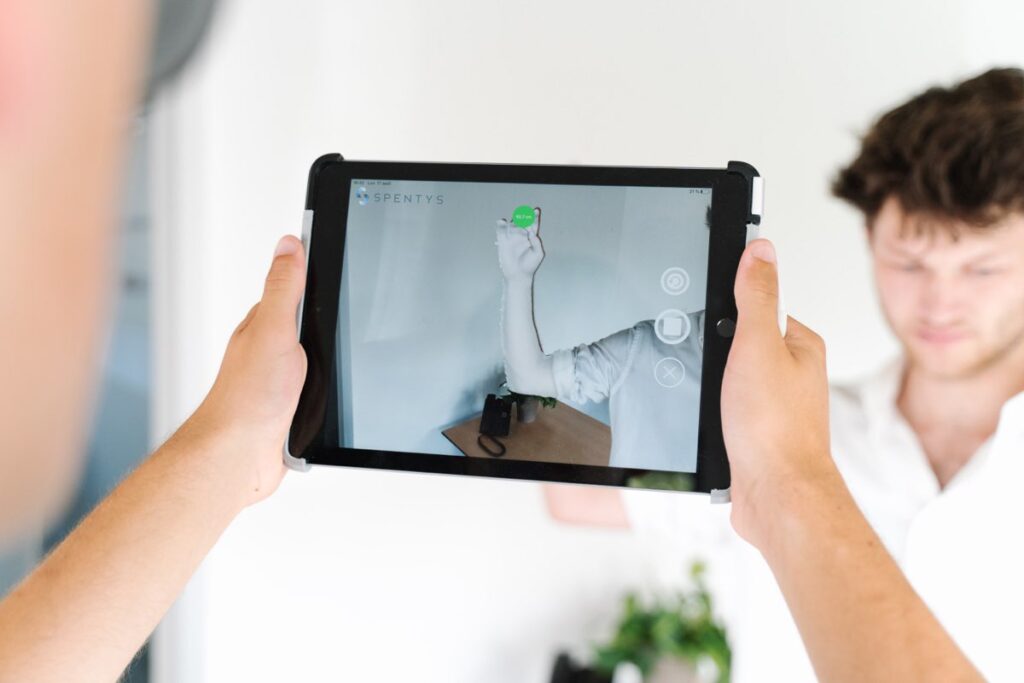 First and foremost, a sports medicine physician is a doctor who has a medical degree in a specific branch of medicine – i.e. primary care, emergency medicine, etc. – and also specializes in SEM. After receiving certification as a medical doctor, sports medicine physicians continue on to a one- or two-year fellowship in sports medicine and then take the national Sports Medicine certification examination to receive a Certificate of Added Qualification in Sports Medicine.
Most often equated to orthopedic doctors, sports medicine doctors specialize in treating sport- and exercise-related injuries and providing preventative care for athletes and active children and adults.
Common sports medicine treatment and practice:
Non-surgical orthopedic diagnosis and care
Musculoskeletal conditions
Casting and bracing
Sport physicals
Concussion management
"Return to play" decisions for injured athletes
Cortisone injections
Ultrasound-guided injections
Regenerative medicine
In addition to their regular practice, some sports medicine doctors also serve as team physicians for professional, armature and high school sports teams.
Sports Medicine Doctors vs Specialists
Though the terms "doctor" and "specialist" are used interchangeably in many medical fields, there is a significant difference between the two distinctions when it comes to sports medicine. As explained above, sports medicine doctors are certified physicians who went through medical school, as well as additional training in sports medicine. A sports medicine specialist, however, is not always a physician.
While many sports medicine specialists assist in the medical, therapeutic and functional aspects of SEM, these non-physician SEM professionals include physical therapists, nutritionists and athletic trainers.
Sports Physical Therapy and Sports Medicine
One non-physician sports medicine specialty is integral to the practice of SEM: physical therapy. While all physical therapists can help their patients recover from an injury or orthopedic surgery, sports-focused physical therapists specialize in exercise science and biomechanics – i.e. the physiological aspects of sports and exercise. In addition to focusing on athlete recovery, sports physical therapists create personalized post-injury treatment plans and sport- and athlete-specific prevention plans.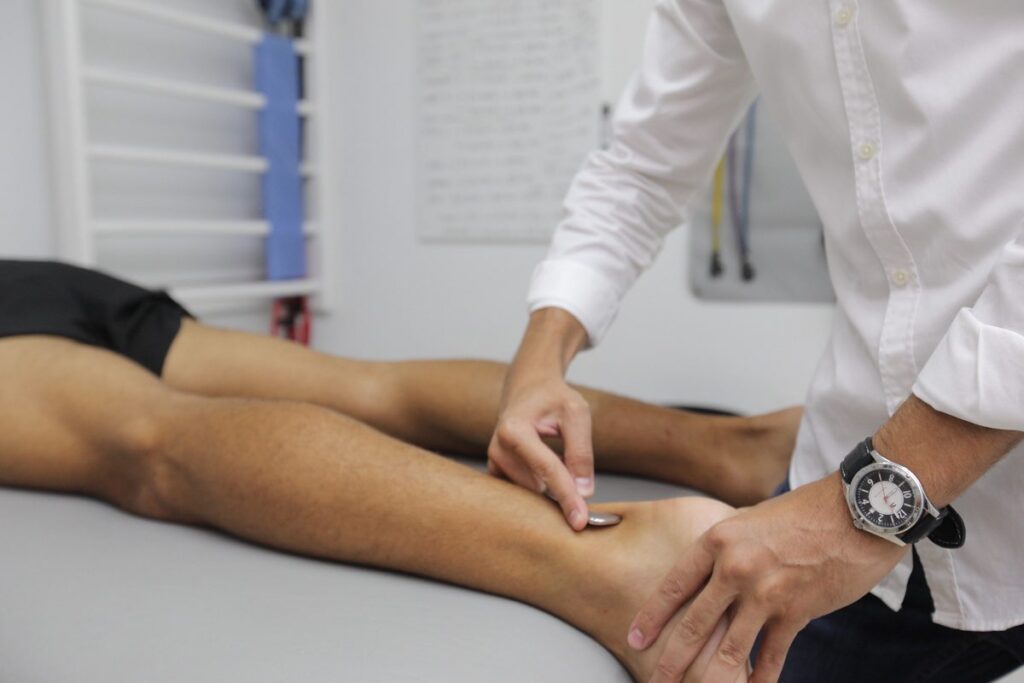 Sports Medicine Doctors vs Orthopedic Surgeons
In general, sports medicine doctors and orthopedic surgeons treat a lot of the same patients and injuries. In fact, most sports medicine clinics are part of larger orthopedic practices that include surgeons, sports medicine physicians, physical therapists, nutritionists and athletic trainers.
The biggest difference between sports medicine doctors and orthopedic surgeons is surgery and the additional education. While a sports medicine physician undergoes one or two years of fellowship, an orthopedic surgeon is required to complete an orthopedic residency that lasts five years. Most orthopedic surgeons then go on to complete a fellowship focused on a specific orthopedic specialty, such as foot and ankle, knee, shoulder, hand and wrist, etc.
Advanced Orthopedics and Sports Medicine in Salt Lake City and Park City
Heiden Orthopedics has two Utah centers for sports medicine and orthopedics in Salt Lake City and Park City, as well as orthopedic clinics in Draper and Tooele. If you have any questions about a sports injury or would like to speak to a sports medicine physician or orthopedic surgeon, please contact us.