The Most Common Mountain Biking Injuries: Stats and Types of Injuries
After the snow has melted and the trails have dried, throngs of mountain biking enthusiasts flock to their local mountains to tackle tough climbs and race downhill with abandon. No matter whether you're a newbie, a weekend warrior or adrenaline junky on the hill every day, you can expect to suffer from a mountain biking injury.
Mountain biking is an inherently exhilarating sport – and that adrenaline factor tempts many riders to push the outer limits of their abilities. Unfortunately, mountain biking is also an inherently risky sport – rocks, trees, boulders, your bike choice, and even other riders present significant hazards no matter how prepared you are or how carefully you ride.
In fact, a study conducted by the Enduro World Series found that 40.7% of the 1,940 Enduro riders questioned reported suffering a significant injury (an injury that lasted more than a month). Per the report, shoulder/clavicle injuries made up 25.6% of all significant injuries, followed by wrist (9.6%), knee (7.1%) and head injuries (7.1%). Additionally, concussions were the third most common of all diagnoses and were reported by 4% of all of the riders.
A 2012 study published in Wilderness and Environmental Medicine, found similar results among the 772 patients treated for injuries sustained in the Whistler Mountain Bike Park. Of the 772 patients, 442 suffered fractures – 122 of which were clavicle fractures and 109 were broken wrists. An alarming one in seven patients suffered some degree of head trauma.
Types of Mountain Biking Injuries
As mentioned in the studies above, the most common mountain biking injuries involve the shoulder, wrist, knee and head. There are, however, specific injuries that are common among mountain bikers.
Mountain Biking Shoulder Injuries
Clavicle Fracture
A clavicle fracture (also known as a broken collarbone) is extremely painful and can make it difficult to lift your arm, as the clavicle is the part of the shoulder that connects your arm to your sternum (rib cage). While clean fractures may be treated with immobilization, more complicated clavicle breaks may require shoulder surgery.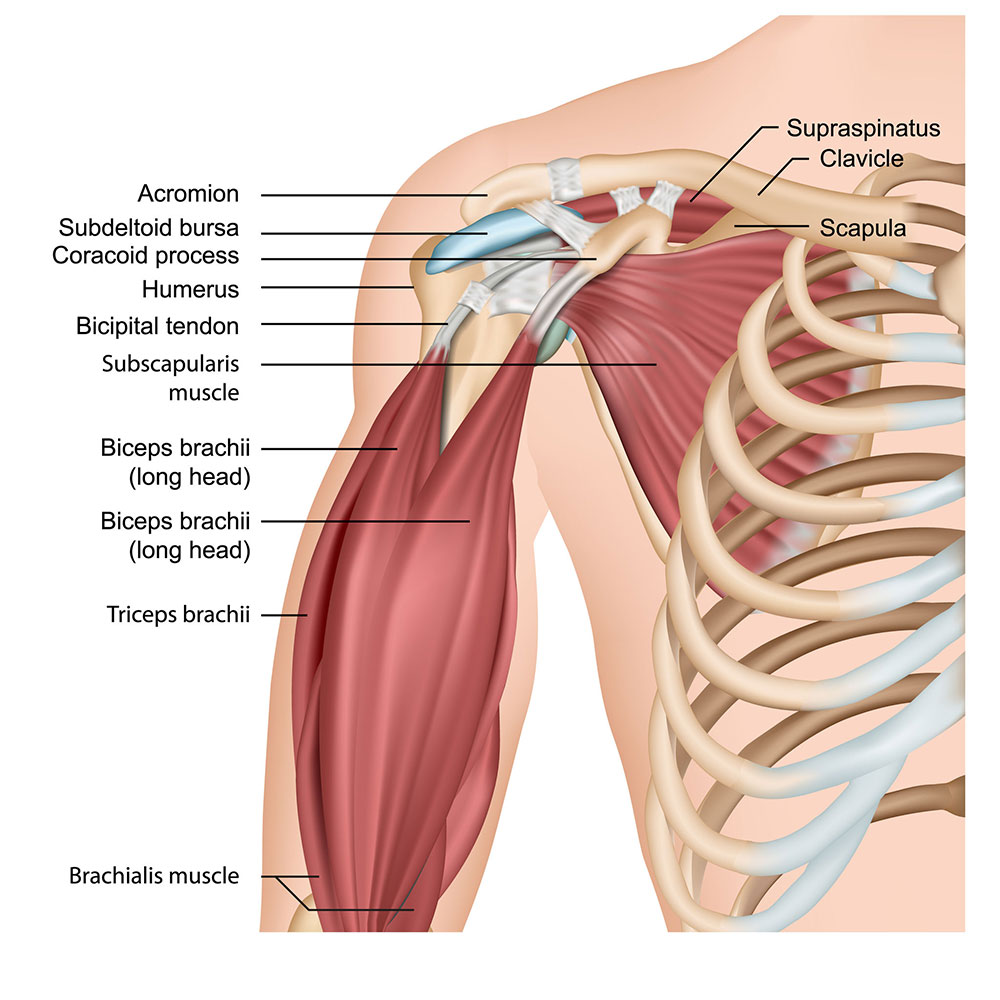 Most broken collarbones from mountain biking occur when riders flip over their handlebars or reach out an arm to break a fall. While the American Academy of Orthopaedic Surgeons states that clavicle fractures make up 5% of all adult fractures, it's pretty safe to say that broken collarbones make up a much larger percentage of mountain biking injuries.
Acromioclavicular (AC) Joint Separation
Another injury that involves the clavicle, an acromioclavicular (AC) joint separation typically is caused by a direct fall onto the shoulder. The AC joint connects the collarbone (clavicle) to the highest point of the shoulder blade (acromion) – and an AC joint separation occurs when the ligaments that surround and stabilize the AC joint are torn. When these ligaments are torn, the weight of the arm forces the shoulder blade up and creates a deformity in the shoulder.
Hand and Wrist Injuries
Skier's Thumb
Wrong season, same mountain, same injury. Mountain bikers that fall on an outreached hand are susceptible to an ulnar collateral ligament injury – also known as Skier's Thumb. In most UCL tears of the metacarpophalangeal joint (MCPJ), or thumb joint, the ligament is avulsed, or pulled away, from the thumb bone.
Wrist Fractures and Breaks
Like clavicle fractures and UCL tears, breaks of the hand, wrist and lower arm are common in mountain bikers who fall on an outstretched hand. Scaphoid fractures, in particular, are far too common and can be difficult to heal properly.
Mountain Biking Knee Injuries
Unlike most other injures, most mountain biking knee injuries are a result of overuse and/or poor bike fit. Incorrect saddle height, saddle positioning and foot placement can cause significant knee pain. Many riders, however, do experience mild to severe knee contusions and abrasions from crashes.
Concussions and Traumatic Brain Injuries (TBIs)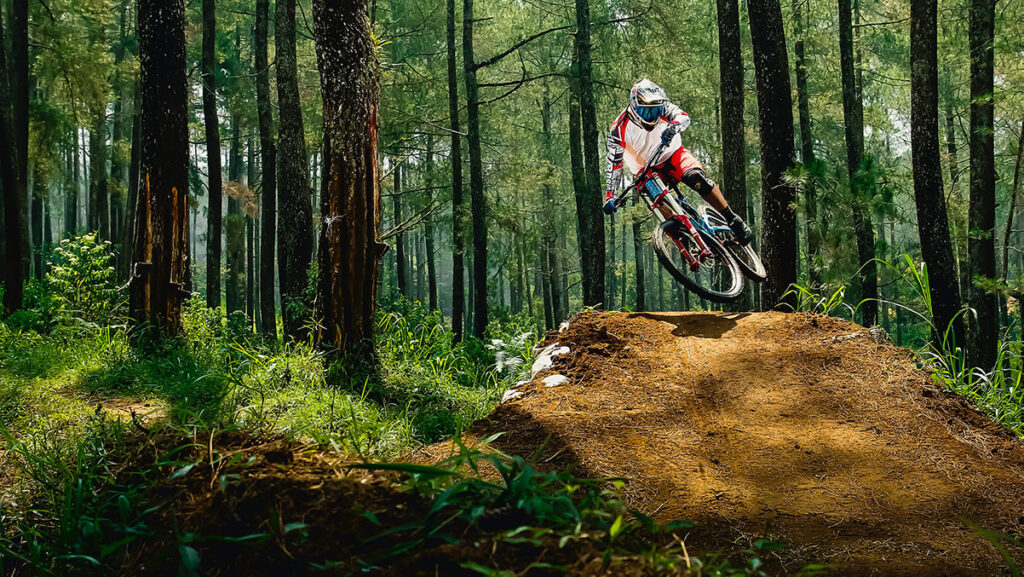 It's no surprise that mountain bikers have a high propensity for concussions and traumatic brain injuries. As mentioned above, hazards such as trees, boulders and other riders often result in head-to-hazard contact – often at high speeds. Downhill mountain bikers, in particular, are prone to crashes involving head trauma.
So, the next time you hit the trail, please do so safely. Mountain biking is exhilarating – but it's also dangerous.
If you've been injured in a mountain biking injury and would like to talk to an orthopedic specialist, please feel free to contact us.