Total Hip Replacement Surgery: What to Expect
If your orthopedic hip specialist has determined that a total hip replacement is required, you're probably wondering what you're getting yourself into. Replacing an entire joint is usually the end of a long, painful orthopedic journey where total replacement is the only viable option. A hip replacement can be a scary prospect – but it doesn't have to be.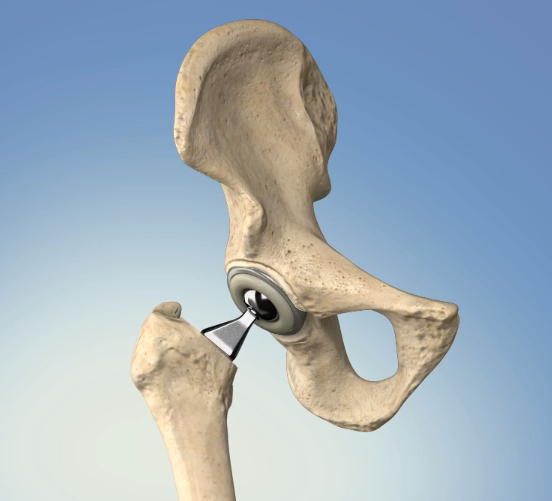 The more you know, the less to fear. You should talk to your orthopedic hip surgeon about what to expect with a total hip replacement, how to prepare for your surgery and the possible complications of surgery. No question is off the table – and you'll feel more confident about the entire hip replacement protocol the more you learn.
The following is designed to give you a brief overview before you speak to your orthopedic surgeon.
Types of Hip Replacement Surgery
There are more than 330,000 hip replacements performed in the United States every year. Officially called a hip arthroplasty, a total hip replacement is now often done by an anterior (front) approach or a direct superior (posterior or back) approach versus the more invasive traditional approach. Your orthopedic surgeon will ultimately decide which hip replacement protocol is best for you.
As for the prosthetic itself, there are many different designs and materials used for artificial hip joints, including metal, plastic and ceramic materials. Your hip surgeon will determine the correct prosthetic for your particular circumstances. During surgery, he or she will either "press fit" or cement the new joint components into place based on a host of factors.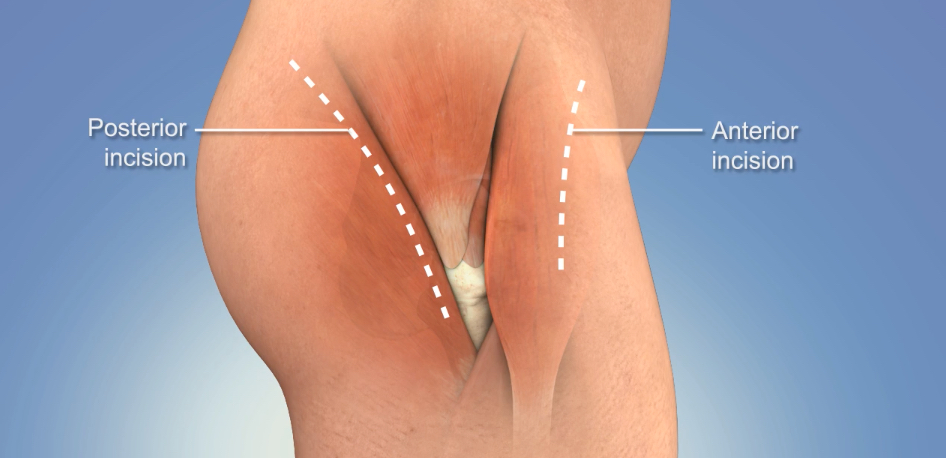 Total Hip Replacement Anterior Approach
The minimally-invasive anterior approach to a total hip replacement allows your hip surgeon to make a smaller incision on the front of the hip, versus a large incision in the back or the side or the hip (which is more common in traditional hip replacements).
The anterior approach allows for less pain, limping and muscle trauma, as well as a quicker recovery and a decreased risk of hip dislocation.
If you'd like to learn more about the anterior approach surgical procedure, watch this total hip replacement surgery video.
Direct Superior Approach for a Total Hip Replacement
The direct superior approach is a minimally-invasive posterior approach that helps minimize soft tissue damage and usually results in reduced risk of dislocation, less pain and better stability, and earlier ambulation which can minimize common complications.
How long does hip replacement surgery take?
Your total hip replacement starts well before the actual surgery. Your orthopedic hip specialist will perform a full medical evaluation, including blood and urine tests, a dental evaluation and a review of any medications. He or she may also recommend weight loss pre-surgery to minimize stress on your new joint. Additionally, your surgeon will also require social and home planning to ensure you have enough help and the right home environment to ensure a successful recovery.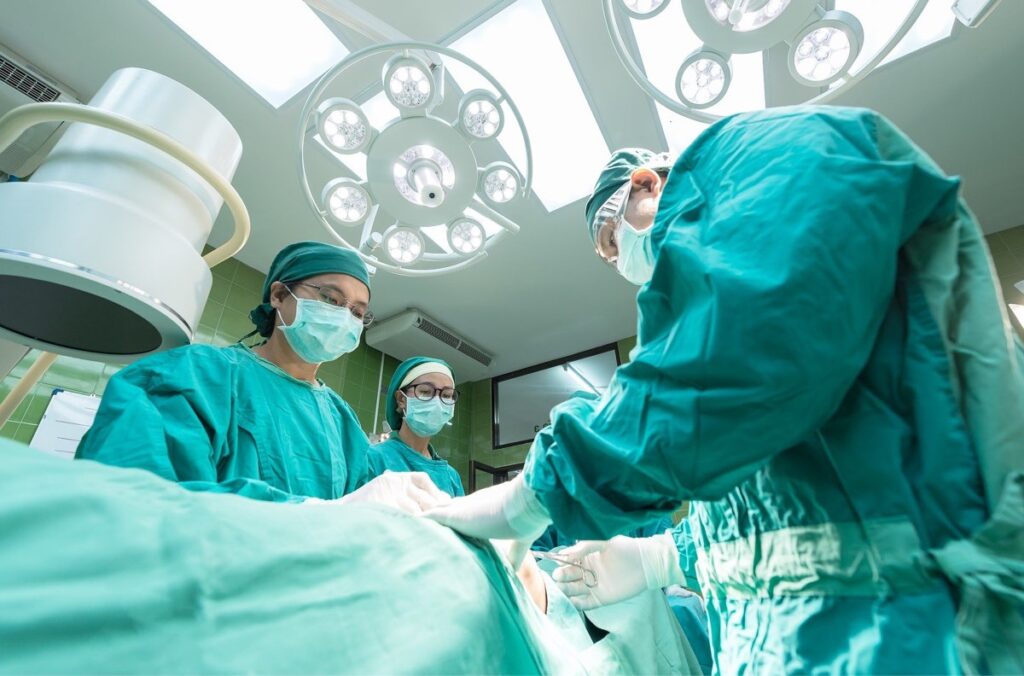 After checking into the hospital on the day of your surgery, an anesthesiologist will evaluate you and put you under anesthesia for your surgery. Your total hip replacement should take 1 to 2 hours, barring complications. After surgery, you will be monitored for several hours as the anesthesia wears off. Many people are able to go home on the same day as their surgery; however, some procedures will require a stay at the hospital.
What is the average hip replacement recovery time?
The average total hip replacement recovery time is around two to four weeks, though certain activities – such as driving if you had your right hip replaced or high-impact sports – can take longer. Ultimately, recovery time and the success of your surgery rely on you following your orthopedic surgeon's instructions on pain management, wound care, diet and physical therapy.
Hip Replacement Surgery Complications
According to the American Academy of Orthopaedic Surgeons, the complication rate for total hip replacement surgery is low, with serious complications occurring in less than 2% of patients.
The most common complications include:
Infections
Blood clots
Dislocation
Wear and loosening of the implant
Leg-length inequality
Nerve and blood vessel injury
Stiffness
Fracture
While complications aren't very common, it's important to talk to your surgeon immediately if you experience any adverse complications post-surgery.