How Podiatrists Treat and Prevent Injury
Your feet are a complex grouping of bones and tendons that are responsible for maintaining balance and supporting your body while you stand, walk, or perform other activities. Additionally, your ankles bear your body weight and complement a wide range of motion for your feet and legs. Injuries or disorders of the feet can limit your physical activity and make your daily routine more difficult, but a podiatrist can help.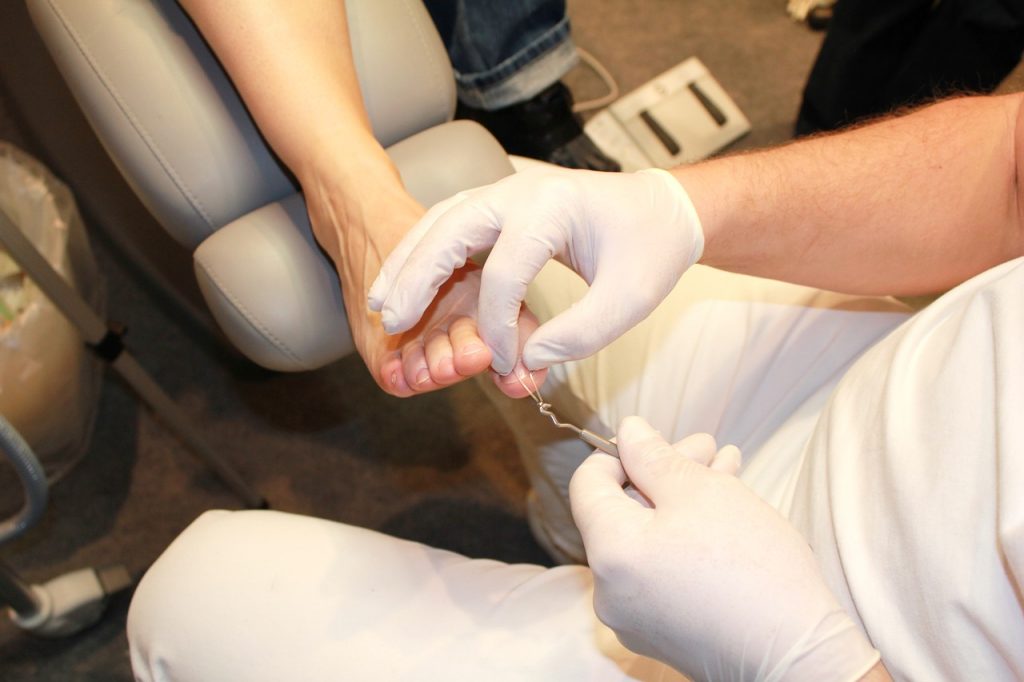 What is a podiatrist?
A podiatrist is a doctor that focuses on the treatment of the feet and ankles. Podiatrists complete four years of post-graduate training similar to medical school. Once completed, they can only treat the feet and ankles exclusively. You can seek advice from a podiatrist for minor or major injuries, disorders, infections, and other ailments impacting your feet and ankles. Dr. Feria-Arias, arguably one of the best podiatrists in Utah, is an excellent resource for surgical and non-surgical treatments in the region.
What do podiatrists treat?
Podiatrists can treat a wide variety of ailments. The intricacies of the foot make it a complex body part to diagnose and treat, and the weight-bearing nature of the area makes it prone to injury. Bones, tendons, and other internal structures of the foot are vital to your balance and performance; however, the skin and toenails are also susceptible to injury, infection, and other issues. Podiatrists treat both the internal and external elements of the feet and ankles.
What causes foot injuries?
The most common reason for foot or ankle injuries is overuse. Athletes will encounter stress injuries and soreness from repeated use. Foot injuries can also be caused by:
Accidental misstep or fall
Trauma
Bacteria or infection
Ill-fitting or unsupportive footwear
Because your feet and ankles support your body weight, untreated injuries can get worse over time with repeated use. See a podiatrist at the first sign of damage to mitigate the effect on your body.
How can podiatrists prevent injuries?
Podiatrists can provide advice to help you avoid injuries. If you are an athlete or your line of work requires extended time on your feet, you may consult with a podiatrist to discuss preventing injuries. Dr. Feria-Arias can recommend stretches or exercises to strengthen the muscles surrounding the area and keep you agile. Also, early treatment of inflammation or a sprain can help you avoid more serious injury down the line.
What can I expect during my treatment?
Our podiatrist is one of the best in Utah, so you can trust that you're in good hands with Dr. Feria-Arias. He will first analyze and diagnose your foot or ankle by performing a series of tests and gathering information about your symptoms. He will then recommend the ideal treatment, ranging from physical therapy to surgery. His compassion and high-quality care will impress you from start to finish.
Why should I see Dr. Feria-Arias for my foot injuries?
Utah podiatrist Dr. Feria-Arias is Heiden Orthopedics' resource for non-surgical and surgical treatment of foot and ankle disorders and injuries. He is known for truly listening to his patients and only recommending the necessary treatment. He utilizes non-surgical treatment where possible so you can get back to life-as-usual quickly. If you have pain or other symptoms of injury to your foot or ankle, look no further than Heiden Orthopedics.