Get to Know Dr. Kristina Reed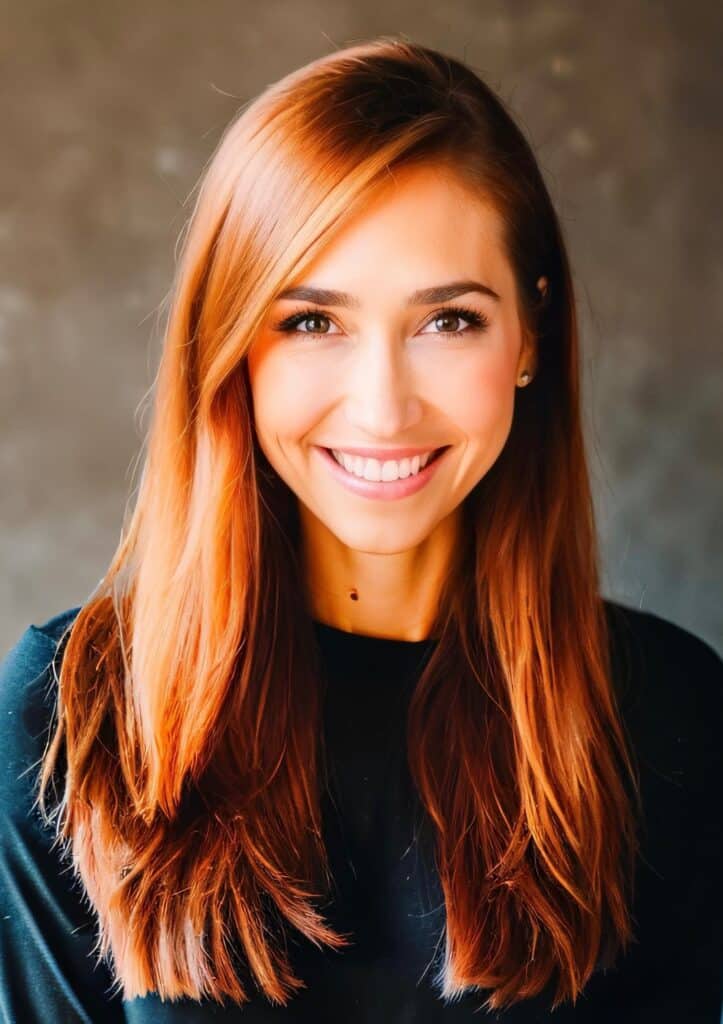 Heiden Orthopedics is proud to introduce the newest member of our practitioner family, Dr. Kristina Reed! Dr. Reed is a board-certified physician specializing in interventional pain management and the spine. She has been in medicine for over 20 years and has practiced in Utah since 2004.
As a pain management and spine care specialist, Dr. Reed is passionate about meeting you where you are in your pain and treatment journey. Her approach to patient care centers around actively listening to and understanding how your symptoms affect your everyday life, then working side-by-side with you to decide on a treatment plan that addresses your personal lifestyle and wellness goals.
Becoming Kristina Reed, MD
Dr. Reed was raised in Wisconsin and began her medical career stationed in Utah as an active-duty physical therapist (PT) in the Air Force. Although she enjoyed her career as a PT, she was encouraged by her fellow service members to pursue an advanced medical career as a doctor and ultimately took their advice.
"When I was working in the military as a physical therapist, I think I was just always more curious than they were used to. I was like, 'Explain why this is' and 'Why are you doing that?' and 'Can I be in the operating room when you do these tendon transfers to see how this all works?'".
After receiving her medical degree from the University of Texas, Dr. Reed completed residencies in Anesthesiology at Harvard and Physical Medicine and Rehabilitation at the University of Utah before becoming board-certified in 2007. Today, she is highly regarded as a dedicated and compassionate pain management and spine care expert.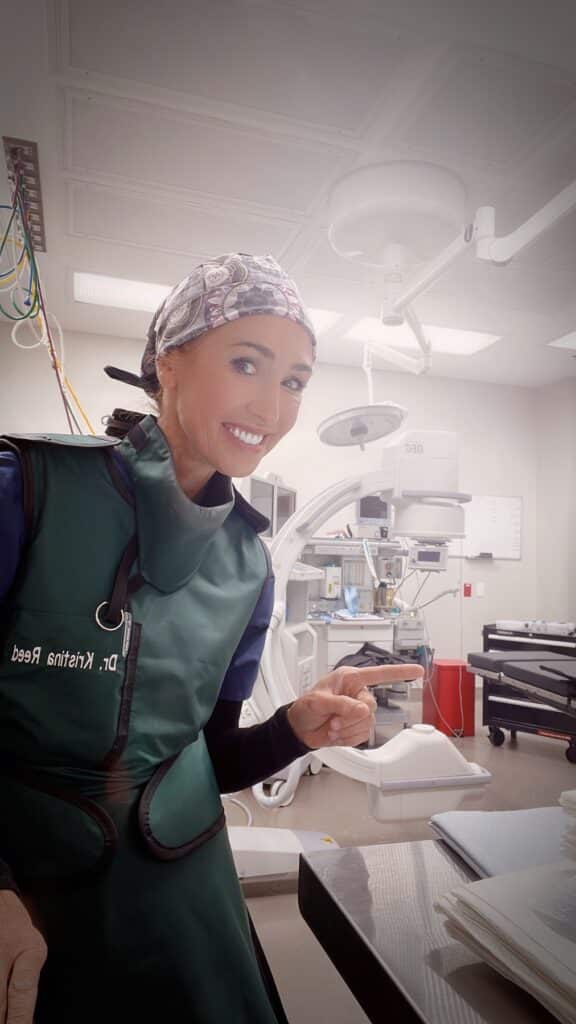 Acute and Chronic Pain
"There's acute pain management and chronic pain management, and we do both. The reason I went into pain was because so much of medicine is about fixing a problem, and I think a lot of medicine forgets that might not translate into improved quality of life or improved functional status. 'Can you walk up and down stairs? Do you still have pain? Your goal was to play tennis—can you play tennis now?'
There's so much of medicine that dehumanizes people, and both physical therapy and pain management bring that back. 'We may have fixed your arthritic knee or your herniated disc, but if you're living with so much pain that you can't pick up your baby or go to church or walk your dog, what's the point?'"
Dr. Reed's pain-management approach centers around getting to know her patients as people. She listens to her patients' concerns and goals so they can develop an individualized and personalized treatment plan together.
"I'm kind of a cafeteria doctor—I will present all your options and let you pick. My job is to make sure we're using the most safe evidence-based options there are, but there's usually not just one option. There's usually multiple ways to get to the same thing, and everybody's different, so let's talk about what those are, and you pick."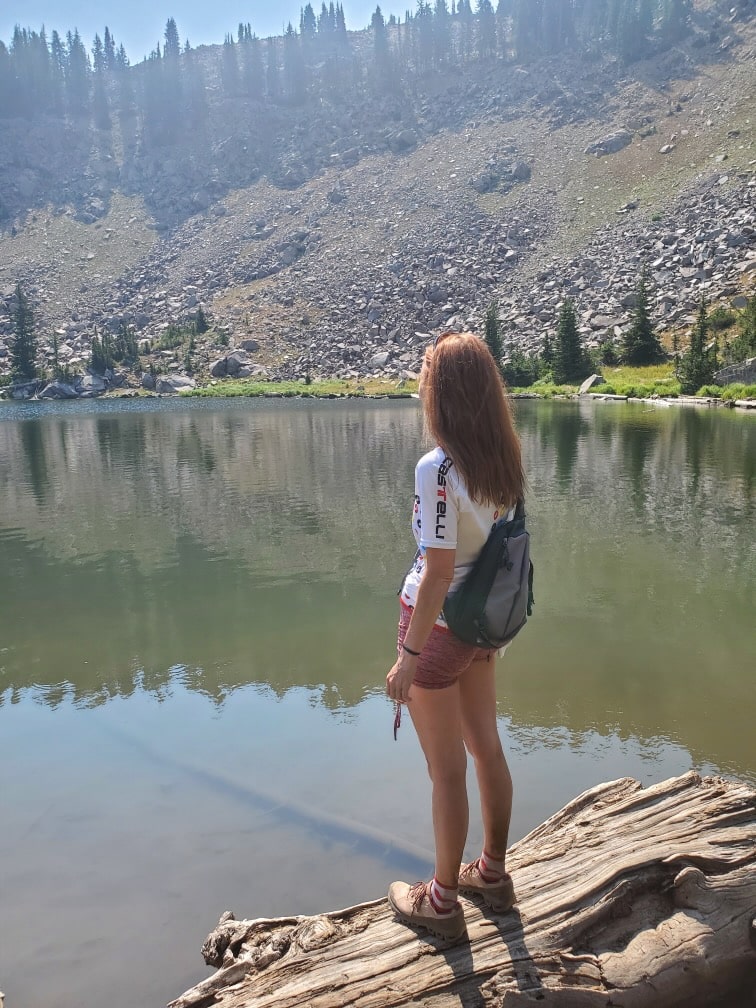 Dr. Kristina Reed: Pain Management and Spine Care
Dr. Reed notes that determining the root cause of chronic pain often goes beyond the scope of more generalized areas of medicine, especially in cases of chronic back pain. She recognizes that society can be very judgemental about pain and that it's normal for family members of those suffering to develop compassion fatigue. It's typical that patients come to her after suffering for years and exhausting other resources.
"Something like 92 percent of all Americans will see a doctor for back- or spine-related pain at some point in their life. The spine is a huge pain generator, particularly for chronic pain. So we tend to be specialists in that specific area, and a large portion of my practice is spine-related."
Having seen first-hand how pain impacts individuals and their families, Dr. Reed developed a compassionate approach to care that tailors treatment to her patients' day-to-day lives and individual lifestyle goals. She knows pain has huge ripple effects on many lives and seeks to help her patients get back to doing what they love.
Helping You Achieve Your Goals
Sometimes, achieving your pain-management goals means undertaking short- and long-term efforts and working with additional specialists and healthcare providers. This thorough approach might include primary care providers, OBGYNs, neurologists, physical therapists, nutritionists, or psychologists, among many others. Dr. Reed has an extensive network of local specialists to ensure you get the best possible care according to your needs and preferences.
Using this comprehensive and individualized approach, Dr. Kristina Reed helps address the root cause of your symptoms and treat your whole body in a way that is typically more multidisciplinary than some other specializations. While this isn't a quick fix, she is there every step of the way to support you.
Get to Know Dr. Kristina Reed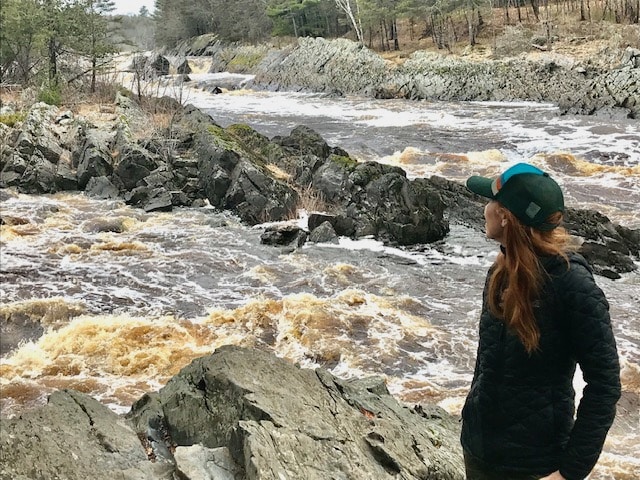 Dr. Reed continues pursuing her passion for education by researching and publishing in top medical journals and speaking nationally and internationally. She is a member of the North American Spine Society, Spine Intervention Society, American Academy of Physical Medicine and Rehabilitation, and the American Medical Association.
Dr. Kristina Reed lives in Park City with her two teenage sons, dogs and cats, and an enormous and affectionate bearded dragon named Sydney, who loves sleeping in the sun. Dr. Reed enjoys being outside running around and mountain biking, kayaking, fishing, camping, and skiing.
"I try to remain fit and active and adhere to a diet that's sustainable. I tell my patients, 'See if you can get out of your house and move 5 to 6 days a week. Do anything you like, and don't kick yourself if that means walking around the block—just get out and move.'"
To schedule an appointment with Dr. Kristina Reed, please contact us.